Southeast AK Fishing Boats For Sale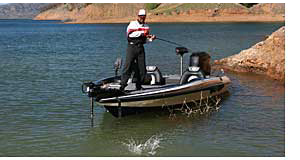 Enjoy fishing? Realize your dreams and acquire an ideal boat for your style fishing. Choose from select bass boats, aluminum fishing boats and other fishing boats for sale at boat dealers and outdoor centers in southeast AK. Find aluminum fishing boats, jon boats, bass boats and fish-and-ski models. Also locate dealers and other resources offering inshore, offshore and deep sea fishing boats in southern and eastern Alaska.
New and used fishing boats in Alaska
Fishing boat dealers are listed within proximity of attractions and cities including Anchorage, Butte, Glennallen, Haines Abyss Lake and Juneau.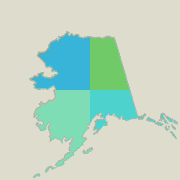 Fishing Boat Resources
Anchorage
Silver Streak Boats
8535 Dimond D Cir, Ste D
Anchorage, AK 99515
907 344-6151
Heavy Weather Custom Boats
1200 W Dowling Rd, Unit E
Anchorage, AK 99518
907 349-4325
A-1 Propeller & Impeller Repair
1220 East 68th Avenue Suite 103
Anchorage, AK 99518
907 344-7767
Butte
Glennallen
Haines
Juneau
Nordic Tug Boats
Po Box 20006
Juneau, AK 99802
907 586-2844
Betts Boat Repair
9447 La Perouse Ave, Ste 5
Juneau, AK 99801
907 790-2388
Outboard Shop
9976 Crazy Horse Drive
Juneau, AK 99801
907 789-1927
Alaska Boat & Marine
76 Egan Drive
Juneau, AK 99801
907 463-5559
Abyss Lake
Camp Lake
Iliamna Lake
Lake Alexander
Swan Lake
Copper River
Copper River
Auke Bay RV Park
Juneau RV Camp
Oceanside RV Park
Fishing boat dealers and outdoor centers in southeast AK
Listed here find local fishing boat dealers, outdoor centers and other resources offering fishing boats for sale. Dealers typically represent more than one boat manufacturers to provide you with brand, style and feature options. In addition to new boats, most carry a variety of used boats for sale. Contact them to see if they have a boat that ideally suits your preferred fishing style.
Locate fishing boat dealers and other boat sales locations throughout Alaska by region, within or nearby cities in eastern and southern sections of the state.
Click here to apply for an Alaska fishing license.
Boating in southeast Alaska
Click here to locate resources for boating equipment and fishing accessories for your boat.
A variety of new and used fishing boats are offered for sale. Whether you want to go deep sea fishing in coastal waters or catch bass and crappie at a local lake, there is nothing quite like the thrill of having your own boat to get there.
Fishing boat storage.
If you are looking for a place to store your fishing boat in Southeast Alaska, you may want to contact marinas on your favorite fishing waters. Marinas including De Hart's Marina, Doyon's Landing and Knudson Cove Marina either offer boat storage or can refer you to a resource for storing your boat. Be certain to keep your fishing gear and electronics in a dry and secure boat storage area.
Banks and other lending institutions in your area offering options for boat loans can help you with financing. They can quote rates and terms for your boat loan in Alaska. By acquiring quotes from several lenders, you can compare rates, payment schedules and benefits. Boat dealers can often assist you with financing options as well.
To compare a variety of fishing boats all in one location, be sure to attend a boat show near you. These annual events provide an excellent way to view many boats at one location for comparison of features and pricing.
If you are purchasing a new or used fishing boat it is highly recommended you acquire boat insurance to protect your investment, fishing gear and members of your boating party.
Find fishing boats for sale in other states.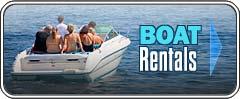 AK Boat Rentals
Fishing Boats In Northwest AK
Fishing Boats In Northeast AK
Fishing Boats In Southwest AK
Fishing Boats In Southeast AK