Boat & Boating Magazines
Popular US Boat and Boating Magazines
Check out the latest on the boating scene with magazines about boats and boating, including national, local and online boating magazines.
Boating is a popular sport and recreational pastime all across the US. Boating magazines help to keep owners and prospective buyers up to date on the latest news and trends in the boating world. If you want advice, tips, and detailed how to guides for fixing up or repairing your boat, you need a boating magazine.
Some of the most popular US boating magazines.
• Heartland Boating – focuses on recreational boating on freshwater inland rivers and lakes.
• Boatworks – explains how boat systems work in easy to understand step-by-step photographic guides.
• Good Old Boat – provides how to articles on maintaining and upgrading sailboats that are over 10 years old.
• Living Aboard – covers timely tips for living on boats.
• Northern Breezes Sailing Magazine – focuses on regional boat cruising, racing, and day sailing.
• Motor Boating – a boat magazine for owners of 20' to 60' power boats helping readers to make educated decisions on how to buy, equip, maintain, and enjoy power boats.
• Boat International USA – a luxury yachting magazine offering exclusive access to super yachts measuring over 100' in length.
• Cruising World – provides tips on sailing, cruising, and do it yourself improvements.
• Florida Sportsman – covers the offshore, coastal, and fresh water boating anglers and related sports of Florida and the Caribbean.
• Northeast Boating Magazine – covers power and sail boating on the east coast from Maine to New Jersey.
• Pennsylvania Angler & Boater – perfect for fishermen in Pennsylvania.
• Pontoon and Deck Boat – celebrates the lifestyle of fishing and varied family activities onboard pontoon and deck boats.
• Sail – focuses on the technical aspects of sailing, such as design, structure, and systems.
• Sea Magazine – devoted to west coast power boating.
• Southern Boating Magazine – is an upscale yachting magazine focusing on areas of the Southeast US, Caribbean, Bahamas, and the Gulf of Mexico.
• Wooden Boat Magazine – dedicated exclusively to wooden boats and their design, building, preservation and use in commercial and pleasure settings.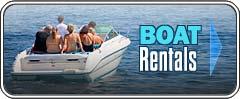 Magazines about boats and boating.
Boat lovers can always find enjoyable recreational reading with these popular US boating magazines, especially for those days when the weather is not good for being on the water.
Magazines for boat owners and boating enthusiasts.