Southeast CA Fishing Boats For Sale
Enjoy fishing? Realize your dreams and acquire an ideal boat for your style fishing. Choose from select bass boats, aluminum fishing boats and other fishing boats for sale at boat dealers and outdoor centers in southeast CA. Find aluminum fishing boats, jon boats, bass boats and fish-and-ski models. Also locate dealers and other resources offering inshore, offshore and deep sea fishing boats in southern and eastern California.
New and used fishing boats in California
Fishing boat dealers are listed within proximity of attractions and cities including Fresno, Los Angeles, Oceanside, San Diego Lake Cahuilla and Santa Barbara.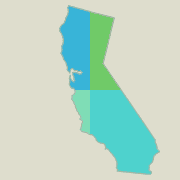 Fishing Boat Resources
Fresno
B And J Trailer Storage
3113 N 10Th St
Fresno, CA 93703
559 227-2621
Gregor Boat Co
3565 N Hazel Ave
Fresno, CA 93722
559 441-7703
Fresno Boat Works
6926 N Weber Ave
Fresno, CA 93722
559 271-4953
Executive Rv And Boat Storage
4315 N Valentine Ave
Fresno, CA 93722
559 225-2980
Boatacious Fi Optics
4959 E Dakota Ave
Fresno, CA 93727
559 291-2979
V M Custom Boat Trailers
5200 S Peach Ave
Fresno, CA 93725
559 486-0410
Los Angeles
Mexair Insurance Brokers
12421 Venice Boulevard Suite 2
Los Angeles, CA 90066
310 398-5797
Robertson Bill & Sons Inc - Used Car Sales
6550 Santa Monica Boulevard
Los Angeles, CA 90038
323 461-7772
Al's Outboard Motors Service
12813 Venice Boulevard
Los Angeles, CA 90066
310 391-2707
BMW Motorcycles Authorized Sales & Service
6525 Santa Monica Boulevard
Los Angeles, CA 90038
323 466-7191
Rosario Boat Covers
3304 Motor Avenue
Los Angeles, CA 90034
310 821-4207
Oceanside
Breakwater Yachts Ltd
1351 Harbor Dr N, Ste B
Oceanside, CA 92054
760 439-4650
Fiddlers Green Yacht Yard
1521 S Coast Hwy
Oceanside, CA 92054
760 722-7339
Marine Outfitters Westbourne Custom Yacht
215 Via Del Norte
Oceanside, CA 92058
760 721-5200
Yearley Sailboats
1850 Harbor Dr N, Ste B
Oceanside, CA 92054
760 722-4940
San Diego
Waypoint Yacht Sales
1067 Shafter St
San Diego, CA 92106
619 224-4800
Captains Yacht Sales
1050 Rosecrans St, Ste G
San Diego, CA 92106
619 222-4500
American Yacht Ship Sales
889 Armada Ter
San Diego, CA 92106
619 226-2540
Cabrillo Yacht Sales
5060 N Harbor Dr
San Diego, CA 92106
619 523-1745
Crows Nest Yacht Sales
2515 Shelter Island Dr
San Diego, CA 92106
619 222-1122
H S Yacht Sales Service Dept
1880 Harbor Island Dr, Ste B
San Diego, CA 92101
619 291-4852
Santa Barbara
Sailboats International
748 Casiano Dr, Apt B
Santa Barbara, CA 93105
805 569-6460
Lake Cahuilla
Lake Castaic
Lake Elsinore
Salton Sea
San Vicente Reservoir
Kerr River
Kerr River
Castaic Lake RV Park
Emerald Bay State Park
Mono Lake Tufa State Recreation Area
Fishing boat dealers and outdoor centers in southeast CA
Listed here find local fishing boat dealers, outdoor centers and other resources offering fishing boats for sale. Dealers typically represent more than one boat manufacturers to provide you with brand, style and feature options. In addition to new boats, most carry a variety of used boats for sale. Contact them to see if they have a boat that ideally suits your preferred fishing style.
Locate fishing boat dealers and other boat sales locations throughout California by region, within or nearby cities in eastern and southern sections of the state.
Click here to acquire a California fishing license.
Boating in southeast California
Click here to locate resources for boating equipment and fishing accessories for your boat.
A variety of new and used fishing boats are offered for sale. Whether you want to go deep sea fishing in coastal waters or catch bass and crappie at a local lake, there is nothing quite like the thrill of having your own boat to get there.
Fishing boat storage.
If you are looking for a place to store your fishing boat in Southeast California, you may want to contact marinas on your favorite fishing waters. Marinas including Lake Castaic Marina, Lake Elsinore West Marina and RV Park and Salton Sea Beach Marina either offer boat storage or can refer you to a resource for storing your boat. Be certain to keep your fishing gear and electronics in a dry and secure boat storage area.
Banks and other lending institutions in your area offering options for boat loans can help you with financing. They can quote rates and terms for your boat loan in California. By acquiring quotes from several lenders, you can compare rates, payment schedules and benefits. Boat dealers can often assist you with financing options as well.
To compare a variety of fishing boats all in one location, be sure to attend a boat show near you. These annual events provide an excellent way to view many boats at one location for comparison of features and pricing.
If you are purchasing a new or used fishing boat it is highly recommended you acquire boat insurance to protect your investment, fishing gear and members of your boating party.
Find fishing boats for sale in other states.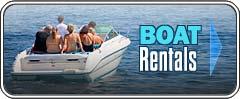 CA Boat Rentals
Fishing Boats In Northwest CA
Fishing Boats In Northeast CA
Fishing Boats In Southwest CA
Fishing Boats In Southeast CA