Northeast Florida New & Used Boats
Choice boats for sale, many at special discount prices in northeast Florida at local boat dealers and outdoor centers offering a wide variety of boat types. Listed by proximity to major cities and waterways, you can find new and used boats for sale in your section of the state. Find boat dealers and other resources offering pontoon boats, fishing boats, family boats, yachts, sailboats, aluminum boats and others in northern and eastern Florida.
Boats for sale in northeast FL
Listed below find boat dealers and other resources offering boats for sale. Resources are listed within proximity of cities and attractions. Cities include Alachua, Deltona, Gainesville, Jacksonville and Orlando. Each dealer may represent one or more boat manufacturers. In addition to new boats, most carry a variety of used boats for sale. Contact them to see if they have the ideal boat for you.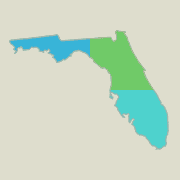 Northeast Resources
Locate boat dealers and other boat sales locations by region, then within or nearby cities in eastern and northern Florida.
Alachua
Deltona
Gainesville
Wholesale Marine
1104 NW 50Th Ave, Ste B
Gainesville, FL 32609
352 372-9333
North Florida Truck Sales
5601 Northwest 13th Street
Gainesville, FL 32653
352 375-3165
Boy's Auto & Boat Upholstery
2808 Northeast 21st Way
Gainesville, FL 32609
352 375-6700
Brian's Boats
5104 Northwest 109th Lane
Gainesville, FL 32653
386 462-3118
Jacksonville
Dick Boger Yacht Sales
2305 Beach Blvd, Ste 106
Jacksonville Beach, FL 32250
904 247-7966
North Florida Yacht Sales
8940 San Jose Blvd
Jacksonville, FL 32257
904 733-7502
Mark Zeigler Yacht Sales
4508 Lakeside Dr
Jacksonville, FL 32210
904 387-6300
Jacksonville Yacht Sales
314603 Beach Blvd
Jacksonville, FL 32099
904 223-3600
Jacksonville Yacht Sales
14603 Beach Blvd, Ste 700
Jacksonville Beach, FL 32250
904 215-1727
Goodbys Creek Marina And Yacht Sales
8940 San Jose Blvd
Jacksonville, FL 32257
904 730-2970
Orlando
Correct Craft Inc
14700 Aerospace Pkwy
Orlando, FL 32832
407 855-4141
Southeast Correct Craft Inc
7576 S Orange Ave
Orlando, FL 32809
407 851-1965
Mai Boat Service
6128 Hoffner Ave
Orlando, FL 32822
407 382-8565
B And B Boats Inc
3568 Old Winter Garden Rd
Orlando, FL 32805
407 299-2190
Boatwrench Inc Lake Fairview M
4503 N Orange Blossom Trl
Orlando, FL 32804
407 295-0117
Central Florida Boating Center
5500 East Colonial Drive
Orlando, FL 32807
407 281-9279
Crescent Lake
Lake Apopka
Lake George
Lake Griffin
Lake Harris
Santa Fe River
St Johns River
Amelia Island State Park
Big Shoals State Park
Rainbow Springs State Park
Northeast FL boat dealers
If you are looking for a specific type boat for sale, chances are one of these dealers can help. Boats offered include sailboats, family pleasure boats, yachts, pontoons, cruisers, cuddy cabin boats, canoes, car toppers, fishing boats, inflatables, jon boats, ski boats, deck boats, aluminum boats, electric boats, jet skis, yachts, luxury watercraft and others.
Boating in northeast Florida
Click here to acquire a Boat License in Florida.
Click here to locate resources for boating equipment in northeast Florida. If your interest is fishing, click here to find fishing boats in northern and eastern Florida.
Quality new and used boats are offered for sale throughout the state. Whether you want to go deep sea fishing, want to catch bass and crappie, want to speed down the river water skiing, or prefer a family outing on a pontoon boat, there is nothing quite like the feeling of freedom that owning a boat delivers.
Storing Your Boat
Boat storage in Northeast Florida is available at most marinas. Contact a marina on the lake where you prefer to go boating for details. Marinas including Dead Lake Marina, Seminole Lodge Marina Motel & Campground and Swamp House Marina & Landing either offer boat storage or can refer you to a resource for secure boat storage.
Lending institutions offering loans in your area can help you handle boat loans and financing issues. They can quote rates and terms for boat loans in Florida. You might find ways to save by requesting quotes from several loan providers. Often the boat dealer, where you purchase your boat, will offer financing options.
If you are buying a new or used boat it is highly recommended you acquire boaters insurance to protect your investment and the members of your boating party.
Find boat sales in other states.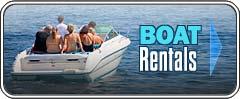 FL boat sales
Northwest Florida Boat Sales
Northeast Florida Boat Sales
Southeast Florida Boat Sales