Northwest FL Fishing Boats For Sale
Realize your dreams and acquire an ideal boat for your style fishing. Choose from select bass boats, aluminum fishing boats and other fishing boats for sale at boat dealers and outdoor centers in northwest FL. Find aluminum fishing boats, jon boats, bass boats and fish-and-ski models. Also locate dealers and other resources offering inshore, offshore and deep sea fishing boats in northern and western Florida.
New and used fishing boats in Florida
If you are looking for a specific type boat for sale, chances are one of these dealers can help. Fishing boats have become sophisticated in recent years. Even jon boats have built-in extras and conveniences to make fishing more fun and less work. Bass boats are the ultimate fishing machines with fish finders, rod and tackle storage, cold storage, and live wells.
Fishing boat dealers are listed based on proximity to cities and attractions. A few of the cities listed include Fort Walton Beach, Marianna, Panama City Beach, Pensacola and Tallahassee to help you locate one near you.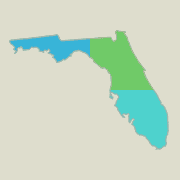 Fishing Boat Resources
Fort Walton Beach
Tropical Yacht Sales
328 Elliott Rd Se
Fort Walton Beach, FL 32548
850 243-8733
Emerald Coast Trailer Inc
156 Blake Avenue
Fort Walton Beach, FL 32548
850 796-0500
FT Walton Beach Yacht Sales
240 Eglin Parkway Southeast
Fort Walton Beach, FL 32548
850 243-8885
Tropical Yacht Sales
212 Hollywood Boulevard Southwest
Fort Walton Beach, FL 32548
850 243-8733
Sailfish of NW Florida
22 Miracle Strip Parkway South
Fort Walton Beach, FL 32548
850 243-8002
Travis Boating Center - Sales
1318 Miracle Strip Parkway South
Fort Walton Beach, FL 32548
850 244-1099
Marianna
Panama City Beach
Sunjammers Fishing Kayaks
315 N Highway 79
Panama City Beach, FL 32413
850 235-2281
The Boatlift Barn
2914 Thomas Dr
Panama City Beach, FL 32408
850 234-7667
Pensacola
Flagship Yacht Sales
1000 S Pace Blvd
Pensacola, FL 32502
850 432-5500
Edgewater Yacht Sales
13700 River Rd
Pensacola, FL 32507
850 492-2588
Phillips Marine Sales
7301 W Highway 98
Pensacola, FL 32506
850 455-6336
Flagship Yacht Sales
1901 Cypress Street
Pensacola, FL 32501
850 439-9073
J & M Sales & Engineering
50 South E Street
Pensacola, FL 32501
850 434-6973
Murry Yacht Sales
3502 Barrancas Avenue
Pensacola, FL 32507
850 457-1120
Tallahassee
Sunshine Boats Of Tallahassee Inc
3464 Garber Dr
Tallahassee, FL 32303
850 576-5134
Don's Boats
2504 West Tennessee Street
Tallahassee, FL 32304
850 575-9535
Sunshine Boats of Tallahassee
6401 West Tennessee Street
Tallahassee, FL 32304
850 580-2628
Dead Lakes
Deer Point Lake
Juniper Lake
Lake Seminole
Lake Talquin
Chipola River
Ochlockonee River
Big Lagoon State Park
Deer Lake State Park
Ochlockonee River State Park
Fishing boat dealers and outdoor centers in northwest FL
Listed here find local fishing boat dealers, outdoor centers and other resources offering fishing boats for sale. Dealers typically represent more than one boat manufacturers to provide you with brand, style and feature options. In addition to new boats, most carry a variety of used boats for sale. Contact them to see if they have a boat that ideally suits your preferred fishing style.
Locate fishing boat dealers and other boat sales locations throughout Florida by region, within or nearby cities in western and northern sections of the state.
Click here to acquire a fishing license in Florida.
Boating in northwest Florida
Click here to locate resources for boating gear and fishing accessories for your boat.
At local dealers, a variety of new and used fishing boats are offered for sale. Whether you want to go deep sea fishing in coastal waters or catch bass and crappie at a local lake, there is nothing quite like the thrill of having your own boat to get there.
Fishing boat storage.
If you are looking for a place to store your fishing boat in Northwest Florida, you may want to contact marinas on your favorite fishing waters. Marinas including Dead Lake Marina, Seminole Lodge Marina Motel & Campground and Swamp House Marina & Landing either offer boat storage or can refer you to a resource for storing your boat. Be certain to keep your fishing gear and electronics in a dry, secure storage area.
Banks and other lending institutions in your area offering options for boat loans can help you with financing. They can quote rates and terms for your boat loan in Florida. By acquiring quotes from several lenders, you can compare rates, payment schedules and benefits. Boat dealers can often assist you with financing options as well.
To compare a variety of fishing boats all in one location, be sure to attend a boat show near you. These annual events provide an excellent way to view many boats at one location for comparison of features and pricing.
If you are purchasing a new or used fishing boat it is highly recommended you acquire boat insurance to protect your investment, fishing gear and members of your boating party.
Find fishing boats for sale in other states.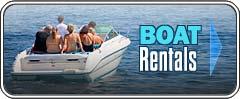 FL Boat Rentals
Fishing Boats In Northwest FL
Fishing Boats In Northeast FL
Fishing Boats In Southeast FL