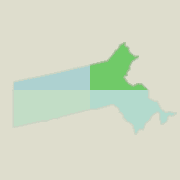 Locate boat rental dealers and other boat rental locations within or nearby cities and attractions in Northern and Eastern Massachusetts.
MA Boat Rentals
Northwest MA Boat Rentals
Northeast MA Boat Rentals
Southwest MA Boat Rentals
Southeast MA Boat Rentals
Northeast MA Boating
To enhance your boat renting experience, click here to locate resources for safety equipment, water toys and boating gear in Northeast Massachusetts.
Find the ideal boat rental to fit your specific boating needs. Having the right boat can greatly enhance your experience on the water as well as impact safety issues.
Some marinas may offer boat rentals for use on the lake where the marina is located. Check with Beverly Port Marina, Boston Boat Yard & Marina or Cohasset Harbor Marina for information on local boat rental options and recommendations.
Check with your insurance agent to be certain you are covered while boating in a rental boat.
Boston
Boston Boatworks
256 Marginal St, Ste 10
East Boston, MA 02128
617 561-4393
Gilmore Boating Products
123 Lewis Wharf
Boston, MA 02110
617 755-3568
Cambridge
Haverville
Lawrence
Lowell
Lake Cachicehwick
Lake Cochituate
Lake Rohunta
Naukeag Lake
Wachusett Reservoir
Ipswich River
Nashua River
Erving State Forest
Lake Dennison Recreation Area
Otter River State Forest

Boat Rental Safety
Enjoy boating in Northeast Massachusetts with a rental boat that is designed for the members of your party. Boating safety classes are available in most areas to get you familiar with safe boating procedures.