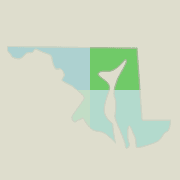 Locate a variety of boat storage options located by region, within or nearby cities in northern and eastern Maryland.
Boat Storage in MD
Boat Storage in Northwest MD
Boat Storage in Northeast MD
Boat Storage in Southwest MD
Boat Storage in Southeast MD
While storing your boat it is highly recommended you keep compartments locked and maintain a boat insurance policy to protect your investment.
Baltimore
Shipyard at Lighthouse Point
2639 Boston Street Apt 5
Baltimore, MD 21224
410 276-4381
Boating Center of Baltimore
2015 Turkey Point Road
Baltimore, MD 21221
410 687-2000
Bel Air South
Dundalk
Anchor Bay East Marina And Yacht
8500 Cove Rd
Dundalk, MD 21222
410 284-1044
Glen Burnie
Daves Boat Trailer Sales
434 Crain Hwy N
Glen Burnie, MD 21061
410 761-6460
Boatland Marine Discount Centers
7328 Ritchie Hwy
Glen Burnie, MD 21061
410 768-3500
Boat America
6635 Ritchie Hwy
Glen Burnie, MD 21061
410 761-5901
Jenkins Boat Sales
7328 Ritchie Hwy
Glen Burnie, MD 21061
410 768-3500
Towson
Liberty Lake
Loch Raven Reservoir
Mason Dixon Pond
Piney Run Lake
Prettyboy Reservoir
Chester River
Monocasy River
Hart-Miller Island State Park
Seneca Creek State Park
Susquehanna State Park

Maryland Boating
Find resources for boat maintenance in Northeast Maryland which can offer assistance in preparing your boat before or after long-term or cold-weather storage.