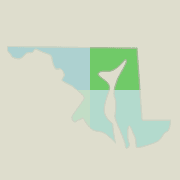 Locate boat dealers and other boat sales locations throughout Maryland by region, within or nearby cities in northern and eastern Maryland.
Northwest MD Boats
Northeast MD Boats
Southwest MD Boats
Southeast MD Boats
Boating in Northeast Maryland
Click here to locate resources for boating equipment in Northeast Maryland. If your interest is fishing, click here to find fishing boats in Northeast Maryland.
Click here to acquire a Boat License in Maryland.
Quality new and used boats are offered for sale throughout Maryland. Whether you want to go deep sea fishing, want to catch bass and crappie, want to speed down the river water skiing, or prefer a family outing on a pontoon boat, there is nothing quite like the feeling of freedom that boats delivers.
Lending institutions offering loans in your area can help you handle boat financing issues. They can quote rates and terms for boat loans in Maryland. You might find ways to save by requesting quotes from several loan providers. Often the boat dealer, where you purchase your boat, will offer financing options.
If you are buying a new or used boat it is highly recommended you acquire boat insurance to protect your investment and members of your boating party.
Storing Your Boat
Boat storage in Northeast Maryland is available at most marinas. Contact a marina on the lake where you prefer to go boating for details. Marinas including Deep Creek Marina, Ft. Washington Marina and Yough Lake Marina either offer boat storage or can refer you to a resource for secure boat storage.
Baltimore
Jarrett Bay Yacht Sales
2736 Lighthouse Pt E
Baltimore, MD 21224
410 342-6600
Marc's Honda Sea-Doo
6027 Ritchie Highway
Baltimore, MD 21090
410 789-7400
Baltimore Yacht Sales
801 Lancaster Street
Baltimore, MD 21202
410 637-3500
Coastline Yachts Sales
2501 Boston Street
Baltimore, MD 21224
410 522-2800
Boating Center of Baltimore
2015 Turkey Point Road
Baltimore, MD 21221
410 687-2000
Bel Air South
Dundalk
Glen Burnie
Daves Boat Trailer Sales
434 Crain Hwy N
Glen Burnie, MD 21061
410 761-6460
Boatland Marine Discount Centers
7328 Ritchie Hwy
Glen Burnie, MD 21061
410 768-3500
Boat America
6635 Ritchie Hwy
Glen Burnie, MD 21061
410 761-5901
Jenkins Boat Sales
7328 Ritchie Hwy
Glen Burnie, MD 21061
410 768-3500
Towson
Liberty Lake
Loch Raven Reservoir
Mason Dixon Pond
Piney Run Lake
Prettyboy Reservoir
Chester River
Monocasy River
Hart-Miller Island State Park
Seneca Creek State Park
Susquehanna State Park

New & Used Boats For Sale
Enjoy boating in Northeast Maryland with the boat of your dreams. Find the right boat with all the features that allow you to enjoy your time on the water. You can always add a variety of boating accessories to further enhance the boating experience.