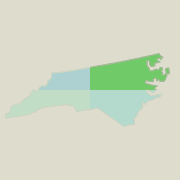 Locate boat dealers and other boat repair resources throughout North Carolina by region within or nearby cities in North Carolina.
Northwest NC Boat Repair
Northeast NC Boat Repair
Southwest NC Boat Repair
Southeast NC Boat Repair
Boat Repair in Northeast North Carolina
Click here to locate boats for sale in Northeast North Carolina. If your interest is fishing, click here to find fishing boats in Northeast North Carolina.
Quality boat repair services are offered throughout North Carolina. Whether you need hull repair, mechanical services, motor repair, a tune up, electrical repairs or recommended maintenance, there are plenty of options nearby.
Service Your Boat Before & After Storage
Look here for Northeast NC boat storage locations.
Durham
Water World Marine Services
135 S Miami Blvd
Durham, NC 27703
919 596-8185
Triumph Boats Inc
100 Golden Dr
Durham, NC 27705
800 290-9155
Boat Repairs And More
4260 Bennett Memorial Rd
Durham, NC 27705
919 382-8624
Boats Unlimited
1606 Page Road Ext
Durham, NC 27703
919 596-4100
Elizabeth City
Greenville
Billys Marine Repair
4827 County Home Rd
Greenville, NC 27858
252 355-2793
Raleigh
Blue Runner Boats
3100 Stony Brook Dr, Ste S1
Raleigh, NC 27604
919 877-9004
Powerboat Service
4200 Atlantic Ave, Ste 148
Raleigh, NC 27604
919 790-7760
Boats Unlimited
9009 Glenwood Ave
Raleigh, NC 27617
919 782-7700
Boatpro Inc
2125 Glascock St
Raleigh, NC 27610
919 835-2628
Rocky Mt
B Everett Jordan Lake
Kerr Lake
Lake Gaston
Lake Mattamuskeet
Phelps Lake
Roanoke River
Tar River
Kerr Lake State Recreation Area
Lake Norman State Park
Pettigrew State Park

Boat Maintenance & Repair
Enjoy boating in Northeast NC with the boat of your dreams by keeping it in shape using qualified boat repair specialists for safe and reliable boating. You can also enjoy the boating experience by choosing to rent a boat in Northeast North Carolina from boat rental centers and marinas in the area.