Northeast Oregon Boat Repair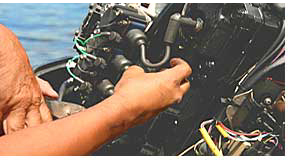 Select boat repair, service and maintenance services in northeast Oregon. Contact these boat dealers and other repair centers for maintenance and services required to keep your boat in top condition. Local repair technicians are familiar with maintenance and services required for weather conditions in northern and eastern OR. Locate area boat dealers who may offer repair services and/or parts for sale for boats, motors and boat accessories.
Boat maintenance and service in northeast OR.
Listed below find repair centers, boat dealers, mobile repair units and other resources offering services for maintaining your boat and boat trailer. Many of these service providers are certified by one or more boat motor manufacturers to make repairs that meet standards set by the manufacturer. These service centers are listed nearby cities and attractions. Cities listed in Northeast OR include La Grande, Prarie City, Baker City, Hermiston and Pendleton. Contact them to see if they offer the boat repair service you require.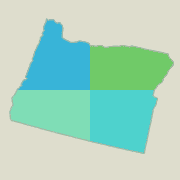 Northeast Resources
Baker City
AAA Landscaping & Rick's Tree Service
1925 Auburn Avenue
Baker City, OR 97814
541 523-6103
Powder River Boat Works
50 David Eccles Rd
Baker City, OR 97814
541 523-1523
Hermiston
B & B Upholstery
951 West Nelson Lane
Hermiston, OR 97838
541 567-7225
La Grande
Pendleton
A O K Upholstery
613 Se Emigrant Ave
Pendleton, OR 97801
541 276-6315
Prarie City
Brownlee Reservoir
Phillips Lake
Malheur Reservoir
Unity Reservoir
Wallowa Lake
Butter Creek
Powder River
Cove Palisades State Park
Minam State Recreation Area
Prineville Reservoir State Park Campground
Northeast OR boat repairs.
In addition to boat motor repair services, many of these vendors also provide fiberglass and aluminum boat hull repair. For reliability and safety concerns there is value in selecting a qualified, experienced boat repair specialist to keep your boat in top running condition. Faulty repair methods may lead to unforeseen problems on the water.
Quality boat repair services are offered throughout Oregon. Whether you need hull repair, mechanical services, motor repair, a tune up, electrical repairs or recommended maintenance, there are plenty of dependable options nearby.
Servicing Your Boat Before & After Storage
If you plan to store your boat for any length of time, especially during cold weather, it is vital that you have it serviced - or do it yourself. Boat repair and maintenance centers can prepare the boat for storage and also perform recommended services to ready it for use following storage.
Look here for northeast OR boat storage locations.
Find boat repair and maintenance in other states.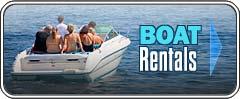 OR Boat Rentals
Northwest OR Boat Repair
Northeast OR Boat Repair
Southwest OR Boat Repair
Southeast OR Boat Repair