Northwest Oregon Boat Storage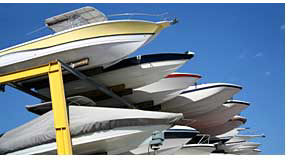 Choose a secure area for storing your boat to protect it from severe weather and vandals. Covered storage offers additional protection from the sun's harmful UV rays and extreme weather which can cause deterioration or damage to fabrics, wood and hull materials. Review the options listed in your area for boat storage in northern and western Oregon.
Indoor and outdoor boat storage in northwest OR
Many marinas in Northwest Oregon offer wet or dry boat storage options. Contact Kane's Marina, McCuddy's Marina or Port Of Astoria Marina for boat storage options nearby. Marinas which do not offer boat storage can direct you to storage in Oregon cities including Corvallis, Portland, Bend, Gresham and Salem.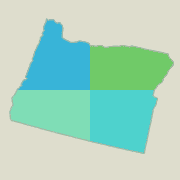 Northwest Resources
Locate a variety of boat storage options located by region, within or nearby cities in western and northern Oregon.
Bend
Corvallis
Gresham
Portland
Columbia Corinthian Marina
3335 NE Marine Dr
Portland, OR 97211
503 288-3988
Marina Clemens
919 NE Marine Dr
Portland, OR 97211
503 283-1712
Harbor 1 Boatyard
3307 NE Marine Dr
Portland, OR 97211
503 287-9965
Mastercraft Boats
6719 SW Macadam Ave
Portland, OR 97219
503 892-9965
Babeckos Marine And Boathouse
3157 NE Marine Dr
Portland, OR 97211
503 288-8381
Salem
Britton Boat Repair Inc
5655 Commercial St Se
Salem, OR 97306
503 378-9064
Dennis Boat Shop
855 9th St Nw
Salem, OR 97304
503 363-2898
Boat Tops & More
3399 Hawthorne Avenue Northeast
Salem, OR 97303
503 375-9105
Detroit Lake
Fern Ridge Reservoir
Green Peter Lake
Lake Billy Chinook
Prineville Reservoir
Clackamas River
Willamette River
Detroit Lake State Park
Fort Stevens State Park
Milo McIver State Park
Northwest OR boat storage
Boat storage offered in northwest OR includes safe areas for pontoon boats, fishing boats, sailboats, family boats, yachts, pleasure boats, cruisers, jon boats, ski and deck boats, electric boats, cuddy cabins, canoes, car toppers, inflatables, jet skis, luxury boats and others. Choose indoor or outdoor boat storage to fit your requirements and budget.
Choosing boat storage options
Boat-yard storage is traditionally a fenced area which may offer some security. However, your boat is subjected to local weather conditions. Boat covers can help protect your investment from these elements.
Covered boat storage facilities are typically fenced for security with a covered roof or awning to protect boats from some weather elements. Again, boat covers are recommended.
Indoor boat storage offers additional security plus protection from the weather. Those facilities offering individual, lockable stalls offer the ultimate protection for your boat and boating accessories.
While storing your boat it is highly recommended you keep compartments locked and maintain a boat insurance policy to protect your investment.
Find boat storage in other states.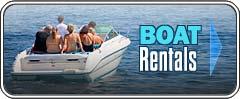 Find OR boat storage costs
Northwest OR Boat Storage
Northeast OR Boat Storage
Southwest OR Boat Storage
Southeast OR Boat Storage