Northeast Oregon New & Used Boats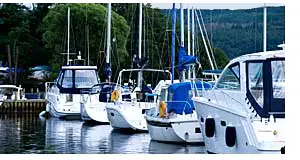 Choice boats for sale, many at special discount prices in northeast Oregon at local boat dealers and outdoor centers offering a wide variety of boat types. Listed by proximity to major cities and waterways, you can find new and used boats for sale in your section of the state. Find boat dealers and other resources offering pontoon boats, fishing boats, family boats, yachts, sailboats, aluminum boats and others in northern and eastern Oregon.
Boats for sale in northeast OR
Listed below find boat dealers and other resources offering boats for sale. Resources are listed within proximity of cities and attractions. Cities include Baker City, Hermiston, La Grande, Pendleton and Prarie City. Each dealer may represent one or more boat manufacturers. In addition to new boats, most carry a variety of used boats for sale. Contact them to see if they have the ideal boat for you.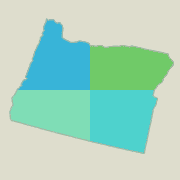 Northeast Resources
Locate boat dealers and other boat sales locations by region, then within or nearby cities in eastern and northern Oregon.
Baker City
Powder River Boat Works
50 David Eccles Rd
Baker City, OR 97814
541 523-1523
Hermiston
La Grande
Pendleton
Prarie City
Brownlee Reservoir
Phillips Lake
Malheur Reservoir
Unity Reservoir
Wallowa Lake
Butter Creek
Powder River
Cove Palisades State Park
Minam State Recreation Area
Prineville Reservoir State Park Campground
Northeast OR boat dealers
If you are looking for a specific type boat for sale, chances are one of these dealers can help. Boats offered include sailboats, family pleasure boats, yachts, pontoons, cruisers, cuddy cabin boats, canoes, car toppers, fishing boats, inflatables, jon boats, ski boats, deck boats, aluminum boats, electric boats, jet skis, yachts, luxury watercraft and others.
Boating in northeast Oregon
Click here to acquire a Boat License in Oregon.
Click here to locate resources for boating equipment in northeast Oregon. If your interest is fishing, click here to find fishing boats in northern and eastern Oregon.
Quality new and used boats are offered for sale throughout the state. Whether you want to go deep sea fishing, want to catch bass and crappie, want to speed down the river water skiing, or prefer a family outing on a pontoon boat, there is nothing quite like the feeling of freedom that owning a boat delivers.
Storing Your Boat
Boat storage in Northeast Oregon is available at most marinas. Contact a marina on the lake where you prefer to go boating for details. Marinas including Kane's Marina, McCuddy's Marina and Port Of Astoria Marina either offer boat storage or can refer you to a resource for secure boat storage.
Lending institutions offering loans in your area can help you handle boat loans and financing issues. They can quote rates and terms for boat loans in Oregon. You might find ways to save by requesting quotes from several loan providers. Often the boat dealer, where you purchase your boat, will offer financing options.
If you are buying a new or used boat it is highly recommended you acquire boaters insurance to protect your investment and the members of your boating party.
Find boat sales in other states.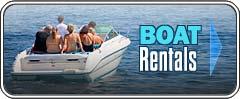 OR boat sales
Northwest Oregon Boat Sales
Northeast Oregon Boat Sales
Southwest Oregon Boat Sales
Southeast Oregon Boat Sales