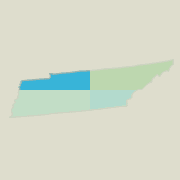 Locate fishing boat dealers and other boat sales locations throughout Tennessee by region, within or nearby cities in northern and western Tennessee.
Northwest TN Fishing Boats
Northeast TN Fishing Boats
Southwest TN Fishing Boats
Southeast TN Fishing Boats
Boating in Northwest Tennessee
Click here to locate resources for boating equipment and fishing gear for your boat in Northwest Tennessee.
Click here to acquire a fishing license in Tennessee.
A variety of new and used fishing boats are offered for sale throughout Tennessee. Whether you want to go deep sea fishing offshore or catch bass and crappie at a local lake, there is nothing quite like the thrill of cruising on the water.
Lending institutions offering options for boat loans in your area can help you with financing. They can quote rates and terms for boat loans in Tennessee. By requesting quotes from several loan providers, you can compare rates and benefits. Boat dealer will often provide you with financing options as well.
Annual boat shows provide an excellent way to view many fishing boats at one location to compare features and pricing.
If you are purchasing a new or used fishing boat it is highly recommended you acquire boat insurance to protect your investment, fishing gear and members of your party.
Fishing Boat Storage
If you are looking for a place to store your fishing boat in Northwest Tennessee, you may want to contact marinas on your favorite fishing waters. Marinas including Buchanan Resort & Marina, Mansard Island Resort & Marina and Nashville Shores Yacht Club & Marina either offer boat storage or can refer you to a resource for storing your boat. Be certain to keep your fishing gear and electronics in a dry, secure storage area.
Clarksville
Clarksville Boat Motor
1395 Ashland City Rd, Ste B
Clarksville, TN 37040
931 647-9609
Mid South Boat Sales
575 Alfred Thun Rd
Clarksville, TN 37040
931 648-6354
HARB Victor J Boat Sales & Service
375 Highway 149
Clarksville, TN 37040
931 647-1608
Dyersburg
Martin
Nashville
Nashville Yacht Brokers Inc
1 Vantage Way, Ste C120
Nashville, TN 37228
615 259-9444
Bass Pro Shops Outdoor World
323 Opry Mills Dr
Nashville, TN 37214
615 514-5200
Neely Bubba Marine Sales And Services
1601 57th Ave N
Nashville, TN 37209
615 269-4066
Nashville Boat Club
3361 Bell Rd
Nashville, TN 37214
615 232-9100
Prop Shop Sales & Service
719 Main Street
Nashville, TN 37206
615 255-0593
Union City
Kentenn Boat Works
3616 Ken Tenn Hwy
Union City, TN 38261
731 885-1818
J Percy Priest Lake
Kentucky Lake
Lake Barkley
Old Hickory Lake
Reelfoot Lake
Mississippi River
Obion River
Montgomery Bell State Park
Paris Landing State Park
Reelfoot Lake State Park

New & Used Fishing Boats
Even when the fish aren't biting you can enjoy boating in Northwest Tennessee with the fishing boat of your dreams. Find the right fishing boat with all the conveniences that allow you to enjoy your fishing time on the water.