Northeast Texas Boat Repair
Select boat repair, service and maintenance services in northeast Texas. Contact these boat dealers and other repair centers for maintenance and services required to keep your boat in top condition. Local repair technicians are familiar with maintenance and services required for weather conditions in northern and eastern TX. Locate area boat dealers who may offer repair services and/or parts for sale for boats, motors and boat accessories.
Boat maintenance and service in northeast TX.
Listed below find repair centers, boat dealers, mobile repair units and other resources offering services for maintaining your boat and boat trailer. Many of these service providers are certified by one or more boat motor manufacturers to make repairs that meet standards set by the manufacturer. These service centers are listed nearby cities and attractions. Cities listed in Northeast TX include McKinney, Wichita Falls, Dallas, Fort Worth and Sherman. Contact them to see if they offer the boat repair service you require.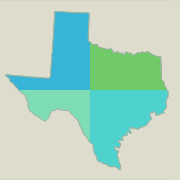 Northeast Resources
Dallas
Fishin World Service Center
2429 Fabens Rd, Ste 200
Dallas, TX 75229
972 484-6505
Levine Hank Boats & Aircraft
10617 Marsh Lane
Dallas, TX 75229
214 350-7181
Dallas Canvas and Boat Tops Inc
11228 Sherman Avenue
Dallas, TX 75229
972 241-4451
Eliminator Boats Of Texas
3040 North Stemmons Freeway
Dallas, TX 75247
214 638-2020
James Propeller & Boat Parts
2410 Valwood Parkway
Dallas, TX 75234
972 241-0354
Fort Worth
Harris Fiberglass Products
7899 Hanger Cutoff Rd
Fort Worth, TX 76135
817 237-2221
Slaughter Marine Service
6657 Peden Rd
Fort Worth, TX 76179
817 236-7336
Travis Boating Center
9350 South Fwy
Fort Worth, TX 76140
817 265-3232
Boat Doctors
9603 Boat Club Rd, Unit 700
Fort Worth, TX 76179
817 236-0048
Interior Supply & Services
7426 Tower Street
Fort Worth, TX 76118
817 590-8002
B & B Propeller Sales & Service
3321 Rufe Snow Drive
Fort Worth, TX 76118
817 284-7201
McKinney
Sherman
Wichita Falls
Cedar Creek Reservoir
Lake Caddo
Lake Fork Reservoir
Lake Texoma
Richland Chambers Reservoir
Brazos River
Sulpher River
Cooper Lake State Park
Lake Whitney State Park
Ray Roberts Lake State Park
Northeast TX boat repairs.
In addition to boat motor repair services, many of these vendors also provide fiberglass and aluminum boat hull repair. For reliability and safety concerns there is value in selecting a qualified, experienced boat repair specialist to keep your boat in top running condition. Faulty repair methods may lead to unforeseen problems on the water.
Quality boat repair services are offered throughout Texas. Whether you need hull repair, mechanical services, motor repair, a tune up, electrical repairs or recommended maintenance, there are plenty of dependable options nearby.
Servicing Your Boat Before & After Storage
If you plan to store your boat for any length of time, especially during cold weather, it is vital that you have it serviced - or do it yourself. Boat repair and maintenance centers can prepare the boat for storage and also perform recommended services to ready it for use following storage.
Look here for northeast TX boat storage locations.
Find boat repair and maintenance in other states.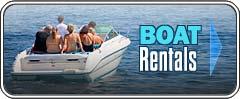 TX Boat Rentals
Northwest TX Boat Repair
Northeast TX Boat Repair
Southwest TX Boat Repair
Southeast TX Boat Repair