New & Used Boats In Southeast Texas
Select boats for sale at discount prices in southeast Texas at local boat dealers and outdoor centers offering a wide variety of boat types. Listed by proximity to major cities and waterways, you can find new and used boats for sale in your section of the state. Find boat dealers and other resources offering pontoon boats, fishing boats, family boats, yachts, sailboats, aluminum boats and others in southern and eastern Texas.
Boats for sale in southeast TX
Listed below find boat dealers and other resources offering boats for sale. These dealers are listed nearby a city or attraction. Cities listed include Del Rio, Fort Stockton, Marathon, San Angelo and Van Horn. Each dealer may represent one or more boat manufacturers. In addition to new boats, most carry a variety of used boats for sale. Contact them to see if they have the ideal boat for you.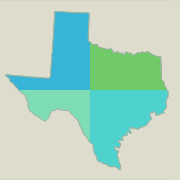 Southeast Resources
Locate boat dealers and other boat sales locations by region, then within or nearby cities in eastern and southern Texas.
Austin
Sail And Ski Inc
12971 N Highway 183
Austin, TX 78750
512 258-0733
Sailboat Shop Inc
604 E Highland Mall Blvd
Austin, TX 78752
512 454-7171
Wholesale Boats
11694 Johnson Rd
Austin, TX 73301
512 267-2173
Bartlett Sails & Canvas
4415 Hudson Bend Road
Austin, TX 78734
512 266-1895
Sea Lake Yacht Sales
16408 Stewart Road
Austin, TX 78734
512 266-3050
Captain Mac's Used Boats Motors Trailers & Parts
5900 Blue Bluff Road
Austin, TX 78724
512 929-7865
Beaumont
Water Crafts Etc Inc
5990 College St
Beaumont, TX 77707
409 860-0038
Travis Boating Center
7660 College St
Beaumont, TX 77707
409 860-9444
Circle D Boats
6335 Highway 347
Beaumont, TX 77705
409 722-5230
Master Craftsman Trim Shop
3030 Rusk St
Beaumont, TX 77702
409 839-8746
Houston
Boat Lift Distributors
9446 Katy Fwy, Ste 104
Houston, TX 77055
713 461-9443
Chief RV Boat Storage
10411 Windsor Ln
Houston, TX 77031
281 575-8555
Houston Boating Center
15150 North Fwy
Houston, TX 77090
281 214-8170
Petroleum Park Food Mart
11519 West Little York Road
Houston, TX 77041
713 937-6500
C & C Sailmakers
7280 Wynnwood Lane Suite 128
Houston, TX 77008
713 862-4456
Let's Go Sailing
6124 Long Drive
Houston, TX 77087
713 644-0606
Kingwood
San Antonio
Sail And Ski Center
141 N Balcones Rd
San Antonio, TX 78201
210 734-8199
Wholesale Marine Of San Antonio
19914 Encino Moss St
San Antonio, TX 78259
210 595-3002
Calaveras Lake Boat Repair
12510 Adkins Elmendorf Rd
San Antonio, TX 78263
210 635-8687
Travel Time Rv & Boat Sales
6931 Leslie Rd
San Antonio, TX 78254
210 688-6898
VA Boat Sales
302 New Laredo Hwy
San Antonio, TX 78211
210 921-0033
Brady's Marine Sales & Service
435 E Mitchell St
San Antonio, TX 78210
210 532-4204
Lake Buchanan
Lake Conroe
Lake Corpus Christi
Lake Livingston
Sam Rayburn Reservoir
Colorado River
San Antonio River
Choke Canyon State Park
Lake Casa Blanca International State Park
Lake Corpus Christi State Park
Southeast TX boat dealers
If you are looking for a specific style boat for sale, chances are one of these dealers can help. Boats offered include sailboats, deck boats, family boats, yachts, pontoons, cruisers, cuddy cabin boats, canoes and, car toppers, fishing boats, inflatables, jon boats, ski boats, deck boats, aluminum boats, electric boats, jet skis, yachts, luxury watercraft and others.
Boating in southeast Texas
Click here to acquire a Boat License in Texas.
Click here to locate resources for boating equipment in southeast Texas. If your interest is fishing, click here to find fishing boats in southern and eastern Texas.
Many quality new and used boats are offered for sale throughout the state. Whether you want to go deep sea fishing, want to catch bass and crappie, want to speed down the river water skiing, or prefer a family outing on a pontoon boat, there is nothing quite like the feeling of freedom that owning a boat delivers.
Storing Your Boat
Boat storage in Southeast Texas is available at most marinas. Contact a marina on the lake where you prefer to go boating for details. Marinas including Portofino Harbour Marina, South Shore Harbour Marina and Waterford Harbor Marina either offer boat storage or can refer you to a resource for secure boat storage.
Lending institutions offering loans in your area can help you handle boat financing issues. They can quote rates and terms for boat loans in Texas. You might find ways to save by requesting quotes from several loan providers. Often the boat dealer, where you purchase your boat, will offer financing options.
If you are buying a new or used boat it is highly recommended you acquire boat insurance to protect your investment and the members of your boating party.
Find boat sales in other states.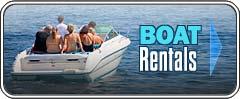 TX boat sales
Northwest Texas Boat Sales
Northeast Texas Boat Sales
Southwest Texas Boat Sales
Southeast Texas Boat Sales