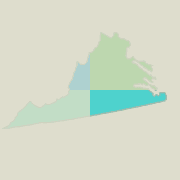 Locate boat dealers and other boat repair resources throughout Virginia by region within or nearby cities in Virginia.
Northwest VA Boat Repair
Northeast VA Boat Repair
Southwest VA Boat Repair
Southeast VA Boat Repair
Boat Repair in Northeast Virginia
Click here to locate boats for sale in Southeast Virginia. If your interest is fishing, click here to find fishing boats in Southeast Virginia.
Quality boat repair services are offered throughout Virginia. Whether you need hull repair, mechanical services, motor repair, a tune up, electrical repairs or recommended maintenance, there are plenty of options nearby.
Service Your Boat Before & After Storage
Look here for Southeast VA boat storage locations.
Chesapeake
Commonwealth Marine Repair Inc
2601 Trade St, Ste B
Chesapeake, VA 23323
757 558-0483
Ski Boats Unlimited
143 Tilden Av
Chesapeake, VA 23320
757 547-2337
Newport News
Hampton Roads Outboard Motor Repair
200 Old Marina Ln
Newport News, VA 23602
757 877-3122
Davis Boat Works Inc
34 Jefferson Ave
Newport News, VA 23607
757 247-0101
Hampton Roads Outboard Motor Repair
13379 Warwick Blvd
Newport News, VA 23602
757 877-3122
Casey Cycle City - Parts - ATV's - Motorcycles - Power Equipment - Watercraft - Service
634 J Clyde Morris Boulevard
Newport News, VA 23601
757 595-9760
Atlantic Boat Works
523 Edwards Ct.
Newport News, VA 23608
757 875-9705
Petersburg
Mobile Marine Repair
9622 River Rd
Petersburg, VA 23803
804 590-9393
Appomattox Small Boat Harbor
1604 Fine Street
Petersburg, VA 23803
804 733-5770
Richmond
Wells Alternator And Starter Services
3502 Jefferson Davis Hwy
Richmond, VA 23234
804 233-6726
Lins Marine Parts & Service
2906 Williamsburg Rd
Richmond, VA 23231
804 226-1947
Bruces Boat Supplies And Service
8045 Jefferson Davis Hwy
Richmond, VA 23237
804 743-8200
Virginia Beach
Inland Marine Discount Services Inc
2524 Performance Ct
Virginia Beach, VA 23453
757 368-8644
C P Marine And Diesel Services
5900 Thurston Ave, Ste E
Virginia Beach, VA 23455
757 460-6262
Island Jet Ski Boat Repair
624 10Th St
Virginia Beach, VA 23451
757 422-1700
Reliance Hitch Service
5008 Cleveland Street
Virginia Beach, VA 23462
757 497-7709
Accurate Cylinder Head Service Inc
120 Pennsylvania Ave
Virginia Beach, VA 23462
757 816-0440
Deep Blue Marine Sales & Service LLC
3716 Shore Dr
Virginia Beach, VA 23455
757 464-5511
Kerr Lake
Lake Chesdin
Lake Drummond
Lake Gaston
Swift Creek Reservoir
Blackwater River
Nottoway River
First Landing State Park
Occoneechee State Park
Staunton River State Park

Boat Maintenance & Repair
Enjoy boating in Southeast VA with the boat of your dreams by keeping it in shape using qualified boat repair specialists for safe and reliable boating. You can also enjoy the boating experience by choosing to rent a boat in Southeast Virginia from boat rental centers and marinas in the area.