Southeast Wisconsin Boat Storage
Locate a secure area for storing your boat to protect it from severe weather and vandals. Covered storage offers additional protection from the sun's harmful UV rays and extreme weather which can cause deterioration or damage to fabrics, wood and hull materials. Listed below are varied options for boat storage in southern and eastern Wisconsin.
Indoor and outdoor boat storage in southeast WI
Many marinas in Southeast Wisconsin offer wet or dry boat storage options. Contact Green Lake Marina, Kewaunee Inner Harbor Marina or Manitowoc Marina for nearby, local boat storage locations. Most marinas which do not offer on sight boat storage can direct you to storage in Wisconsin cities including Brookfield, Milwaukee, Appleton, Madison and Oshkosh.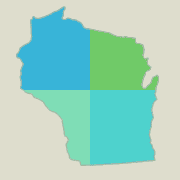 Southeast Resources
Locate a variety of boat storage options located by region, within or nearby cities in eastern and southern Wisconsin.
Appleton
Muddywater Boats Dba Sasi
1236 W Wisconsin Ave
Appleton, WI 54914
920 731-4841
Appleton Boat Repair A T V Cabs LLC
3130 West Wisconsin Avenue # B
Appleton, WI 54914
920 731-2555
Brookfield
Madison
Mendota Boat Works
5320 Blue Bill Park Dr
Madison, WI 53704
608 245-9041
Brightwork Boat Works
5380 Farmco Dr
Madison, WI 53704
608 244-8200
Storm Hawk Boats
5380 Farmco Dr
Madison, WI 53704
608 310-8118
Boat Doctor LLC
4702 Ellestad Dr
Madison, WI 53716
608 222-3600
Mazanet Marina
5320 Blue Bill Park Drive
Madison, WI 53704
608 249-9316
Milwaukee
Duchow's Harbor Marina
700 South Water Street
Milwaukee, WI 53204
414 273-0711
Harborside Marine Boat Sales
700 South Water Street
Milwaukee, WI 53204
414 273-2628
La Crosse
Flynns Custom Boat Covers Plus
2707 George St
La Crosse, WI 54603
608 781-6960
Custom Docking
2 Copeland Avenue
La Crosse, WI 54603
608 784-3625
Lake Butte des Morts
Lake Koshkonong
Lake Pepin
Lake Poygan
Lake Monona
Fox River
Rock River
Big Foot Beach State Park
Lakeshore State Park
Mirror Lake State Park
Southeast WI boat storage
Boat storage offered in southeast WI includes safe areas for pontoon boats, fishing boats, sailboats, family boats, yachts, pleasure boats, cruisers, jon boats, ski and deck boats, electric boats, cuddy cabins, canoes, car toppers, inflatables, jet skis, luxury boats and others. Choose indoor or outdoor boat storage to fit your requirements and budget.
Types of storage
Boat-yard storage is traditionally a fenced area which may offer some security. However, your boat is subjected to local weather conditions. Boat covers can help protect your investment from these elements.
Covered boat storage facilities are typically fenced for security with a covered roof or awning to protect boats from some weather elements. Again, boat covers are recommended.
Indoor boat storage offers additional security plus protection from the weather. Those facilities offering individual, lockable stalls offer the ultimate protection for your boat and boating accessories.
While storing your boat it is highly recommended you keep compartments locked and maintain a boat insurance policy to protect your investment.
Find boat storage facilities in other states.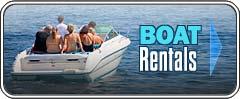 Find WI boat storage costs
Northwest WI Boat Storage
Northeast WI Boat Storage
Southwest WI Boat Storage
Southeast WI Boat Storage