Boating In Southwest Arizona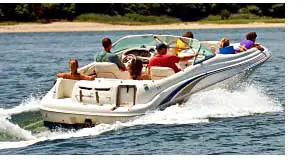 There are plenty of places to go boating in southwest AZ. Major lakes and rivers are the primary choices. Often, out-of-the-way, smaller waters are less crowded and can provide a slightly different boating experience. Use these boating resources to locate nearby boating equipment and accessories to enhance your time on the water and keep the boat well maintained. Whether it's a family adventure or a fishing trip, boating in Arizona can be fun for all.
Boating equipment and accessories.
Listed below find resources for boating gear, equipment and supplies. Resources are listed within proximity of cities and attractions. A sampling of cities listed include Gila Bend, Parker, Phoenix, Wickenburg and Yuma. Contact them with your questions about safety equipment, marine electronics, water toys and accessories to enhance your boating experience.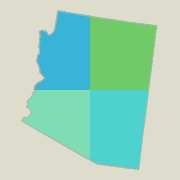 Southwest Resources
Locate boating gear, equipment and accessories at boat dealers, sporting good stores and RV centers throughout Arizona by location - within or nearby cities in southern and western Arizona.
Gila Bend
Parker
Eddies Marine Services
417 S California Ave
Parker, AZ 85344
928 669-2219
Bad Attitude Boats
816 S Joshua Ave
Parker, AZ 85344
928 669-8870
Andersons Boat And Rv S
1617 S Kofa Ave
Parker, AZ 85344
928 669-8352
Kemper Boat Rv And Mini Storage
6990 Riverside Dr
Parker, AZ 85344
928 667-2730
Marine Upholstery
1000 West 7th Street
Parker, AZ 85344
928 669-2250
Holiday Harbor Watercraft Rentals
37148 Buckskin Cir Suite 2
Parker, AZ 85344
928 667-2629
Phoenix
West Marine Inc
4239 W Bell Rd
Phoenix, AZ 85053
602 564-6680
Jett Performance Marine
2120 E Monona Dr
Phoenix, AZ 85024
602 923-6407
Corporate Auto Marine
4013 E University Dr
Phoenix, AZ 85034
602 437-4313
Desert Sport Center
2929 W Thomas Rd
Phoenix, AZ 85017
602 269-2571
Jet Ski Unlimited
22405 N 19th Ave
Phoenix, AZ 85027
623 581-1620
Wakeboard and Ski Marine L L C
1919 West North Lane
Phoenix, AZ 85021
602 997-9929
Wickenburg
Yuma
Liberty Motor Sports
1999 S Arizona Ave
Yuma, AZ 85364
928 783-5163
Davidson Marine Supply
2175 E 16th St
Yuma, AZ 85365
928 344-2498
River Marine Sales
3231 S Joanie Ave
Yuma, AZ 85365
928 783-6502
Sportsmens Boat Storage
1645 S Engler Ave
Yuma, AZ 85365
928 783-6722
Wild West Motorsports
2500 East 16th Street
Yuma, AZ 85365
928 783-8282
Yuma Marine Inc
2471 South Virginia Drive
Yuma, AZ 85364
928 344-2498
Imperial Reservoir
Lake Pleasant
Martinez Lake
Mittry Lake
Painted Rock Reservoir
Bill Williams River
Gila River
Alamo Lake State Park
River Island State Park
Yuma Lakes Camping Resort
Southwest AZ boating supplies, marine equipment and water sport gear.
Keep your boat well maintained and grab some water-sport, activity items for family fun at the lake. Boating accessories are available from Arizona boat dealers, sporting good stores and discount outdoor centers for all type boats including car toppers, ski & wake board boats, fishing and bass boats, speed boats, inflatables, jon boats, sailboats, pleasure boats, family boats, luxury yachts, pontoon boats, cruisers, cuddy cabin boats, canoes, deck boats, aluminum boats, electric boats, jet skis, personal watercraft and fish-and-ski combos.
New and used boats for sale in southwest Arizona
Click here to locate boats for sale in southwest Arizona. If your interest is fishing, click here for fishing boats for sale in Arizona.
Lake, weather and boating conditions matter.
Arizona is a boating paradise, get out and enjoy it every opportunity you get. Any time you are on the water in Arizona, make safety a first priority. Additionally, every boater should carry boating insurance for the protection of individuals in your boat as well as others on the water.
You can acquire a licence for your boat by contacting the Arizona Boat Licensing office.
Local marinas can be a good source of information about lake levels, launch ramp facilities and weather conditions. Contact Big Lake Marina, Old West Marine Services or Woods Canyon Lake Marina before visiting the lakes where they reside.
Boating equipment and marine accessories
Enjoy the southwest Arizona waterways in a boat fully equipped for convenience, safety, comfort and pleasure with boating supplies, accessories and equipment from these local boating outlets.
Find boating in other states.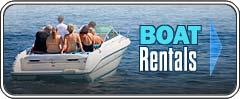 Some AZ boating options
Boating In Northwest AZ
Boating In Northeast AZ
Boating In Southwest AZ
Boating In Southeast AZ
AZ Boats & Boating