Northeast North Carolina Boating
There are abundant places to go boating in northeast NC. Major lakes and rivers are the primary choices. The size of your boat or watercraft may dictate which waterways to consider. Often, out-of-the-way, smaller waters are less crowded and can provide a slightly different boating experience. Use these boating resources to locate nearby boating equipment and accessories to enhance your time on the water and keep the boat well maintained. Whether it's a family adventure or a fishing trip, boating in North Carolina can be fun for all.
Boating equipment and accessories.
In the listings below find resources for boating accessories, gear and supplies. Resources are listed within proximity of cities and attractions. Cities listed include Durham, Elizabeth City, Greenville, Raleigh and Rocky Mt. Contact them with your questions about safety equipment, marine electronics, water toys and accessories to enhance your boating experience.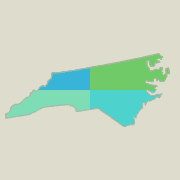 Northeast Resources
Locate boating gear, equipment and accessories at boat dealers, sporting good stores and RV centers throughout North Carolina by location within or nearby cities in northern and eastern North Carolina.
Durham
Water World Marine Services
135 S Miami Blvd
Durham, NC 27703
919 596-8185
Triumph Boats Inc
100 Golden Dr
Durham, NC 27705
800 290-9155
Boat Repairs And More
4260 Bennett Memorial Rd
Durham, NC 27705
919 382-8624
Boats Unlimited
1606 Page Road Ext
Durham, NC 27703
919 596-4100
Logic Marine Corporation
100 Golden Drive
Durham, NC 28166
919 309-0758
Elizabeth City
Albemarle Marine Contractors Inc
113 East Ward Street
Elizabeth City, NC 28401
252 335-5114
Greenville
Greenville Marine And Sport Center Inc
3600 Martin Luther King Jr Hwy
Greenville, NC 27834
252 758-5938
Billys Marine Repair
4827 County Home Rd
Greenville, NC 27858
252 355-2793
Overton's Sports Center Inc - Retail Showroom
111 Red Banks Road
Greenville, NC 27858
252 355-5783
Raleigh
West Marine Inc
3027 Capital Blvd, Ste 111
Raleigh, NC 27604
919 871-6384
Zaloos Canoes & Kayaks
3874 Hwy 16 Jefferson S
Raleigh, NC 27699
800 535-4027
Blue Runner Boats
3100 Stony Brook Dr, Ste S1
Raleigh, NC 27604
919 877-9004
Powerboat Service
4200 Atlantic Ave, Ste 148
Raleigh, NC 27604
919 790-7760
Boats Unlimited
9009 Glenwood Ave
Raleigh, NC 27617
919 782-7700
Northeast NC boating supplies, marine equipment and water sport gear.
Keep your boat well maintained and grab some water-sport, activity items for family fun at the lake. Boating accessories are available from North Carolina boat dealers, sporting good stores and discount outdoor centers for all type boats including car toppers, ski & wake board boats, fishing and bass boats, speed boats, inflatables, jon boats, sailboats, pleasure boats, family boats, luxury yachts, pontoon boats, cruisers, cuddy cabin boats, canoes, deck boats, aluminum boats, electric boats, jet skis, personal watercraft and fish-and-ski combos.
Lake, weather and boating conditions matter.
Local marinas like Northwest Creek Marina, Salty Dawg Marina and Teach's Lair Marina can often provide lake levels, launch ramp access and weather conditions for boating.
North Carolina is a boating mecca, get out and enjoy it every opportunity you get. Any time you are on the water in North Carolina, make safety a first priority. Additionally, every boater should carry boating insurance for the protection of individuals in your boat as well as those on other boats or participating in other water sport activities.
You can acquire a boat licence by contacting the North Carolina Boat Licensing office. Be safe and have fun!
Boating equipment and marine accessories
Enjoy the northeast North Carolina waterways in a boat fully equipped for convenience, safety, comfort and pleasure with boating supplies, accessories and equipment from these local boating outlets.
Find boating in other states.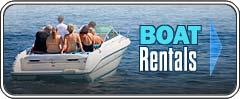 Some NC boating options
Boating In Northwest NC
Boating In Northeast NC
Boating In Southwest NC
Boating In Southeast NC
NC Boats & Boating