Southeast North Carolina Boating
There are plenty of places to go boating in southeast NC. Major lakes and rivers are the primary choices. The size of your watercraft may dictate which waterways to consider. Often, out-of-the-way, smaller waters are less crowded and can provide a slightly different boating experience. Use these boating resources to locate nearby boating equipment and accessories to enhance your time on the water and keep the boat well maintained. Whether it's a family adventure or a fishing trip, boating in North Carolina can be fun for all.
Boating equipment and accessories.
In the listings below find resources for boating accessories, equipment and supplies listed within proximity of cities and attractions. Cities listed include Fayetteville, Goldsboro, Jacksonville, Rockingham and Wilmington. Contact them with your questions about safety equipment, marine electronics, water toys and accessories to enhance your boating experience.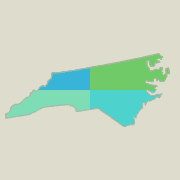 Southeast Resources
Locate boating gear, equipment and accessories at boat dealers, sporting good stores and RV centers throughout North Carolina by location within or nearby cities in southern and eastern North Carolina.
Fayetteville
Waynes Boat And Motor Repair
3513 Tart St
Fayetteville, NC 28306
910 425-0178
Goldsboro
Precision Marine Inc
5201 Us Highway 70 E
Goldsboro, NC 27534
919 751-1199
Inland Boatworks
1471 Nc 111 Hwy S
Goldsboro, NC 27534
919 778-2003
Rosewood Tackle & Marine
500 Braswell Road
Goldsboro, NC 28348
919 734-2304
Jacksonville
Leonards Skimmers Inc
1381 Piney Green Rd
Jacksonville, NC 28546
910 353-8565
Tideline Marine Inc
159 Old Bridge St
Jacksonville, NC 28540
910 455-2979
Ivey Marine
110 S Marine Blvd
Jacksonville, NC 28540
910 938-2002
Marine Parts Service
119 Ramsey Rd
Jacksonville, NC 28546
910 455-4400
Rockingham
Parkers Marine Outdoors Inc
184 Frank Parker Rd
Rockingham, NC 28379
910 997-6400
Starick Boat And Marine
1332 W Us Highway 74
Rockingham, NC 28379
910 997-5188
Parker's Marine & Outdoors Service Department Inc
Ledbetter Lake Road
Rockingham, NC 28379
910 997-6430
Wilmington
Atlantic Marine
6014 Wrightsville Ave
Wilmington, NC 28403
910 799-9026
Cannadys Sports
3220 Wrightsville Ave
Wilmington, NC 28403
910 791-6280
Crockers Marine
2035 Eastwood Rd
Wilmington, NC 28403
910 256-3661
Lighthouse Marine
5679 Carolina Beach Rd
Wilmington, NC 28412
910 392-2124
Marine Warehouse
6921 Market St
Wilmington, NC 28411
910 799-1277
Marine Mechanix
1917 Us Highway 421 N
Wilmington, NC 28401
910 251-0030
Southeast NC boating supplies, marine equipment and water sport gear.
Keep your boat well maintained and grab some water-sport, activity items for family fun at the lake. Boating accessories are available from North Carolina boat dealers, sporting good stores and discount outdoor centers for all type boats including car toppers, ski & wake board boats, fishing and bass boats, speed boats, inflatables, jon boats, sailboats, pleasure boats, family boats, luxury yachts, pontoon boats, cruisers, cuddy cabin boats, canoes, deck boats, aluminum boats, electric boats, jet skis, personal watercraft and fish-and-ski combos.
Lake, weather and boating conditions matter.
Local marinas can be a good source of information about lake levels, launch ramp access and weather conditions for boating. Try Northwest Creek Marina, Salty Dawg Marina or Teach's Lair Marina when visiting the lakes where they reside.
North Carolina is a boating mecca, get out and enjoy it every opportunity you get. Any time you are on the water in North Carolina, make safety a first priority. Additionally, every boater should carry boating insurance for the protection of individuals in your boat as well as those on other boats or participating in other water sport activities.
You can acquire a boat licence by contacting the North Carolina Boat Licensing office. Be safe and have fun!
Find boating in other states.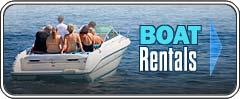 Some NC boating options
Boating In Northwest NC
Boating In Northeast NC
Boating In Southwest NC
Boating In Southeast NC
NC Boats & Boating