Southwest New York New & Used Boats
Choice boats for sale in southwest New York at local boat dealers and outdoor centers offering a wide variety of boat types. Listed by proximity to major cities and waterways, you can find new and used boats for sale in your section of the state. Find boat dealers and other resources offering pontoon boats, fishing boats, family boats, yachts, sailboats, aluminum boats and others in southern and western New York.
Boats for sale in southwest NY
Listed below find boat dealers and other resources offering boats for sale. Each dealer represents one or more boat manufacturers. In addition to new boats, most carry a variety of used boats for sale. Resources are listed within or near cities like Syracuse, Rochester, Buffalo, Binghamton and Auburn. Contact them to see if they have the right boat for you.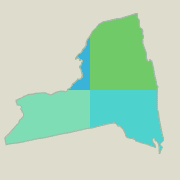 Southwest Resources
Locate boat dealers and other boat sales locations by region, then within or nearby cities in western and southern New York.
Auburn
Binghamton
Buffalo
C Me Sales
1850 Hertel Ave
Buffalo, NY 14216
716 837-4148
Seven Seas Sailing Center
225 Summer St
Buffalo, NY 14222
716 824-1505
G L F Boat Storage
327 Ganson St
Buffalo, NY 14203
716 856-8450
Allen Sail CO
655 Fuhrmann Boulevard
Buffalo, NY 14203
716 842-0113
Navy Point Yacht Sales
200 Fuhrmann Blvd
Buffalo, NY 14203
716 853-7245
Windward Marine Yacht Sales
1111 Fuhrmann Boulevard
Buffalo, NY 14203
716 823-7769
Rochester
Shumway Yacht Sales
70 Pattonwood Dr
Rochester, NY 14617
585 342-1040
South Shore Yacht Sales OFC
1415 Clinton Avenue North
Rochester, NY 14621
585 266-4550
Bayside Boat&Tackle
1350 Empire Boulevard
Rochester, NY 14609
585 224-8289
Voyager Boat Sales Inc
Stutson Street East
Rochester, NY 14603
585 342-5150
Syracuse
Shore Sails
7268 Caswell Avenue
Syracuse, NY 13212
315 458-1090
Fabricraft
7268 Caswell Avenue
Syracuse, NY 13212
315 458-3991
Syracuse Yacht Sales Inc
4600 West Genesee Street
Syracuse, NY 13219
315 446-2731
Canandaigua Lake
Cayuga Lake
Chautauqua Lake
Keuka Lake
Owasco Lake
Chemung River
Tonowanda Creek
Allegany State Park
Beaver Island State Park
Long Point State Park on Lake Chautauqua
Southwest NY boat dealers
If you are looking for a specific type boat for sale, chances are one of these dealers can help. Boats offered include sailboats, pleasure boats, yachts, pontoons, cruisers, cuddy cabin boats, canoes, car toppers, fishing boats, inflatables, jon boats, ski boats, deck boats, aluminum boats, electric boats, jet skis, yachts, luxury watercraft and others.
Boating in southwest New York
Click here to acquire a Boat License in New York.
Click here to locate resources for boating supplies in southwest New York. If your interest is fishing, click here to find bass boats and other fishing boats in southern and western New York.
New and used boats are offered for sale throughout the state. Whether you want to go deep sea fishing, want to catch bass and crappie, want to speed down the river water skiing, or prefer a family outing on a pontoon boat, there is nothing quite like the feeling of freedom that owning a boat delivers.
Storing Your Boat
If you are looking for boat storage in Southwest New York, you may want to contact marinas on the lake where you prefer to go boating. Marinas including Ashville Bay Marina, Glen Harbor Marina and Pelican Point Marina either offer boat storage or can refer you to a resource for storing your boat.
Lending institutions offering loans in your area can help you handle boat financing issues. They can quote rates and terms for boat loans in New York. You might find ways to save by requesting quotes from several loan providers. Often the boat dealer, where you purchase your boat, will offer financing options.
If you are buying a new or used boat it is highly recommended you acquire boating insurance to protect your investment and the members of your boating party.
Find boat sales in other states.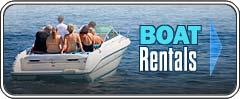 NY boat sales
Northwest New York Boat Sales
Northeast New York Boat Sales
Southwest New York Boat Sales
Southeast New York Boat Sales
NY Boats & Boating