Boat Repair In Northwest Oregon
Locate boat repair, service and maintenance services in northwest Oregon. Contact these boat dealers and other repair centers for maintenance and services required to keep your boat in top condition. Local repair technicians are familiar with maintenance and services required for weather conditions in northern and western OR. Locate area boat dealers who may offer repair services and/or parts for sale for boats, motors and boat accessories.
Boat service and repairs in northwest OR.
Listed below find repair centers, boat dealers, mobile repair units and other resources offering services for maintaining your boat. Many of these service providers are certified by one or more boat motor manufacturers to make repairs that meet standards set by the manufacturer. These service centers are listed nearby cities and attractions. Cities listed include Gresham, Salem, Bend, Corvallis and Portland. Contact them to see if they offer the boat repair service you are seeking.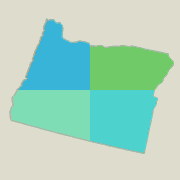 Northwest Resources
Bend
Core Rv Marine Repair
65301 N Highway 97
Bend, OR 97701
541 317-1622
Jack's Upholstery Inc
61550 American Lane Suite 5
Bend, OR 97702
541 382-7570
Jerry's Upholstery
341 Northeast Emerson Avenue
Bend, OR 97701
541 389-7064
Don's Upholstery
2255 Northeast Division Street
Bend, OR 97701
541 388-1140
Corvallis
Caster's Guide Service
29410 Southeast Becker Drive
Corvallis, OR 97333
541 757-7167
Chuck's Upholstery
930 Northwest Hayes Avenue
Corvallis, OR 97330
541 753-3772
Gresham
Beaver Marine Services Ltd
710 NE Cleveland Ave, Ste 120
Gresham, OR 97030
503 661-1177
Portland
Toms Outboard Repair
Po Box 67050
Portland, OR 97268
503 653-8744
Advanced Marine Service
6016 Se 111Th Ave
Portland, OR 97266
503 762-2294
Danish Marine Repair Co
152 NE Tomahawk Island Dr
Portland, OR 97217
503 289-1436
Carol's Custom Canvas & Upholstery Inc
308 North Bridgeton Road
Portland, OR 97217
503 289-3530
Tom's Outboard Repair
13602 Southeast McLoughlin Boulevard
Portland, OR 97222
503 653-8744
Norma's Boat Tops & Upholstery
8415 Southwest Locust Street
Portland, OR 97223
503 293-0835
Salem
Sportsman Marine Service
1210 Sunnyview Rd Ne
Salem, OR 97301
503 362-5755
Britton Boat Repair Inc
5655 Commercial St Se
Salem, OR 97306
503 378-9064
Dennis Boat Shop
855 9th St Nw
Salem, OR 97304
503 363-2898
Boat Tops & More
3399 Hawthorne Avenue Northeast
Salem, OR 97303
503 375-9105
Detroit Lake
Fern Ridge Reservoir
Green Peter Lake
Lake Billy Chinook
Prineville Reservoir
Clackamas River
Willamette River
Detroit Lake State Park
Fort Stevens State Park
Milo McIver State Park
Northwest OR boat repairs.
In addition to boat motor repair services, many of these vendors also provide fiberglass and aluminum boat hull repair. For reliability and safety concerns there is value in selecting a qualified, experienced boat repair specialist to keep your boat in top running condition. Faulty repair methods may lead to unforeseen problems on the water.
Quality boat repair services are offered throughout Oregon. Whether you need hull repair, mechanical services, motor repair, a tune up, electrical repairs or recommended maintenance, there are plenty of dependable options nearby.
Servicing Your Boat Before & After Storage
If you plan to store your boat for any length of time, especially during cold weather, it is vital that you have it serviced - or do it yourself. Boat repair and maintenance centers can prepare the boat for storage and also perform recommended services to ready it for use following storage.
Look here for northwest OR boat storage locations.
Find boat repair and maintenance in other states.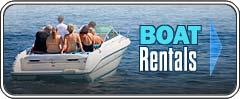 OR Boat Rentals
Northwest OR Boat Repair
Northeast OR Boat Repair
Southwest OR Boat Repair
Southeast OR Boat Repair
OR Boats & Boating