Boat Storage In Northeast Washington
Choose a secure area for storing your boat to protect it from weather and vandals. Covered storage offers additional protection from the sun's harmful UV rays and extreme weather which can cause deterioration or damage to fabrics, wood and hull materials. Listed below are varied options for boat storage in northern and eastern Washington.
Indoor and outdoor boat storage in northeast WA
Many marinas in Northeast Washington offer wet or dry boat storage options. Contact Bridgeport Marina RV Park, Keller Ferry Marina or Seven Bays Marina for nearby, local boat storage locations. Most marinas which do not offer on sight boat storage can direct you to storage in Washington cities including Colville, Waterville, Chelan, Spokane and Wenatchee.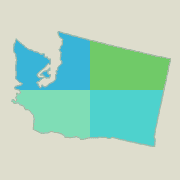 Northeast Resources
Locate a variety of boat storage options located by region, within or nearby cities in eastern and northern Washington.
Chelan
Chelan Boat Rentals Inc
1210 West Woodin Avenue
Chelan, WA 98816
509 682-4444
Colville
Raider Welded Aluminum Boat Co
367 Old Dominion Rd
Colville, WA 99114
509 684-8348
Raider Boats Inc
367 Old Dominion Road
Colville, WA 99114
509 684-8348
Spokane
Spokane Propeller & Dock Inc
6012 E Trent Ave
Spokane Valley, WA 99212
509 534-7003
Spokane Propeller & Dock Inc
6012 East Trent Avenue
Spokane, WA 99212
509 534-7003
Trudeau's Marina Inc - Sea Ray Service
304 East Sprague Avenue
Spokane, WA 99202
509 624-2114
Trudeau's Marina Inc - Sales
304 East Sprague Avenue
Spokane, WA 99202
509 624-2102
The Boat Shop of Spokane
11624 East Montgomery Drive
Spokane, WA 99206
509 921-9988
The Boatworks II Inc
3633 East Rowan Avenue
Spokane, WA 99217
509 483-6668
Waterville
Wenatchee
Feil Bob Boats And Motors Inc
2131 Sunset Hwy N
East Wenatchee, WA 98802
509 884-3558
Banks Lake
Franklin D Roosevelt Lake
Lake Chelan
Omak Lake
Osoyoos Lake
Columbia River
Methow River
Bridgeport State Park
Curlew Lake State Park
Riverside State Park
Find boat storage in Northeast WA
Boat storage offered in northeast WA includes safe areas for pontoon boats, fishing boats, sailboats, family boats, yachts, pleasure boats, cruisers, jon boats, ski and deck boats, electric boats, cuddy cabins, canoes, car toppers, inflatables, jet skis, luxury boats and others. Choose indoor or outdoor boat storage to fit your requirements and budget.
Types of boat storage
Boat-yard storage is traditionally a fenced area which may offer some security. However, your boat is subjected to local weather conditions. Boat covers can help protect your investment from these elements.
Covered boat storage facilities are typically fenced for security with a covered roof or awning to protect boats from some weather elements. Again, boat covers are recommended.
Indoor boat storage offers additional security plus protection from the weather. Those facilities offering individual, lockable stalls offer the ultimate protection for your boat and boating accessories.
While storing your boat it is highly recommended you keep compartments locked and maintain a boat insurance policy to protect your investment.
Find secure boat storage in other states.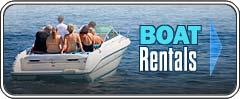 Find WA boat storage costs
Northwest WA Boat Storage
Northeast WA Boat Storage
Southwest WA Boat Storage
Southeast WA Boat Storage
WA Boats & Boating