Northwest Washington Boat Storage
Choose a secure area for storing your boat to protect it from severe weather and vandals. Covered storage offers additional protection from the sun's harmful UV rays and extreme weather which can cause deterioration or damage to fabrics, wood and hull materials. Review the options listed in your area for boat storage in northern and western Washington.
Indoor and outdoor boat storage in northwest WA
Many marinas in Northwest Washington offer wet or dry boat storage options. Contact Elliott Bay Marina, Port Ludlow Resort or Salmon Bay Marina for boat storage options nearby. Marinas which do not offer boat storage can direct you to storage in Washington cities including Bellingham, Seattle, Bellevue, Everett and Shoreline.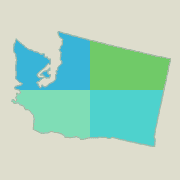 Northwest Resources
Locate a variety of boat storage options located by region, within or nearby cities in western and northern Washington.
Bellevue
Seattle Boat Co
13203 NE 16th St, Ste A
Bellevue, WA 98005
425 460-4066
Olympic Boat Centers - Bellevue Showroom
Bellevue Redmond Road
Bellevue, WA 98004
425 454-9929
Boater's World Discount Marine Center
100 108th Avenue Southeast
Bellevue, WA 98004
425 646-9350
Olympic Boat Centers Bellevue Annex
1405 132nd Avenue Northeast
Bellevue, WA 98005
425 456-3160
Lakeside Boat Service
13425 Southeast 30th Street
Bellevue, WA 98005
425 649-0188
Bellingham
Bullfrog Boats LLC
Po Box 40
Bellingham, WA 98227
360 714-9532
Bellingham Bay Commuity Boating Center
501 Harris Ave
Bellingham, WA 98225
360 714-8891
Seaview Boatyard North Inc
2652 N Harbor Loop Dr
Bellingham, WA 98225
360 676-8282
Boondocks Boats And Motors
2551 Roeder Ave
Bellingham, WA 98225
360 671-3820
Fisherman's Cove Marina
2557 Lummi View Drive
Bellingham, WA 98226
360 758-2450
Everett
Bayside Marine Storage
1230 W Marine View Dr
Everett, WA 98201
425 339-8330
Boat Country
1871 Ross Ave, Ste A
Everett, WA 98205
425 259-6126
Olympic Boat Ctrs Everett Service
8215 Broadway
Everett, WA 98203
425 347-6000
Dan's On the Dock
1724 West Marine View Drive
Everett, WA 98201
425 339-3164
Everett Shipyard
1016 14th Street
Everett, WA 98201
425 259-0137
Bayside Marine and Storage
1001 14th Street
Everett, WA 98201
425 252-3088
Seattle
Dock Street Yacht Brokers
3824 18th Ave W
Seattle, WA 98119
206 789-2165
Quinns Boat Sales And Auction
3568 W Marginal Way Sw
Seattle, WA 98106
206 938-9830
Sea View Boat Yard
4701 Shilshole Ave Nw
Seattle, WA 98107
206 282-7737
Dock Street Brokers Inc
5101 Ballard Avenue Northwest
Seattle, WA 98107
206 789-5101
Dock Street Yacht Brokers
1735 West Thurman Street
Seattle, WA 98119
206 789-2165
Canal Boat Yard Inc
4300 11th Avenue Northwest
Seattle, WA 98107
206 784-8408
Shoreline
Bayliner Olympic Boat Centers
16340 Aurora Ave N
Shoreline, WA 98133
206 363-5562
Olympic Boat Centers - Parts & Service- Service Department
17545 Midvale Avenue North
Shoreline, WA 98133
206 628-0176
Baker Lake
Lake Crescent
Lake Ozette
Lake Umatilla
Lake Washington
Noonsack River
Skagit River
Camano Island State Park
Skagit Island State Park
Wenberg State Park
Northwest WA boat storage
Boat storage offered in northwest WA includes safe areas for pontoon boats, fishing boats, sailboats, family boats, yachts, pleasure boats, cruisers, jon boats, ski and deck boats, electric boats, cuddy cabins, canoes, car toppers, inflatables, jet skis, luxury boats and others. Choose indoor or outdoor boat storage to fit your requirements and budget.
Choosing boat storage options
Boat-yard storage is traditionally a fenced area which may offer some security. However, your boat is subjected to local weather conditions. Boat covers can help protect your investment from these elements.
Covered boat storage facilities are typically fenced for security with a covered roof or awning to protect boats from some weather elements. Again, boat covers are recommended.
Indoor boat storage offers additional security plus protection from the weather. Those facilities offering individual, lockable stalls offer the ultimate protection for your boat and boating accessories.
While storing your boat it is highly recommended you keep compartments locked and maintain a boat insurance policy to protect your investment.
Find boat storage in other states.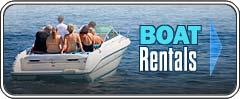 Find WA boat storage costs
Northwest WA Boat Storage
Northeast WA Boat Storage
Southwest WA Boat Storage
Southeast WA Boat Storage
WA Boats & Boating