Boat Storage In Southwest Washington
Locate a secure area for storing your boat to protect it from extreme weather and vandals. Covered storage offers additional protection from the sun's harmful UV rays and severe weather which can cause deterioration or damage to fabrics, wood and hull materials. Review the options listed in your area for boat storage in northern and western Washington.
Indoor and outdoor boat storage in southwest WA
Many marinas in Southwest Washington offer wet, dry and indoor boat storage options. Contact Kadow's Caterpillar Island Marina, West Bay Marina or Westport Marina for boat storage options nearby. Marinas which do not offer boat storage can direct you to storage in Washington cities including Lakewood, Tacoma, Kent, Olympia and Vancouver.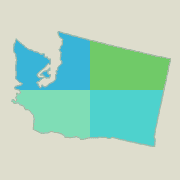 Southwest Resources
Locate a variety of boat storage options located by region, within or nearby cities in western and southern Washington.
Kent
Tern Boat Salvage
25028 Pacific Hwy S
Kent, WA 98032
253 946-9916
Seattle Boat Co
7260 S 224th St
Kent, WA 98032
253 872-8191
Gonnason's Marina- Inc.
307 S Central
Kent, WA 98032
253 852-5336
Lakewood
Olympia
Quality Self Storage
325 Washington St Ne
Olympia, WA 98501
360 339-5075
Superior Storage
3321 93rd Ave Sw
Olympia, WA 98512
360 357-2247
West Bay Marina
2100 West Bay Dr Nw, Slip 6
Olympia, WA 98502
360 943-2022
Hauser Boat Works
1614 Woodard Ave Nw
Olympia, WA 98502
360 943-3076
Zittel's Marina Inc
9144 Gallea Street Northeast
Olympia, WA 98516
360 459-1950
Port of Olympia - Swantown Boatworks
915 Washington Street Northeast
Olympia, WA 98501
360 528-8059
Tacoma
Lake Spanaway Self Storage
14715 Pacific Ave S
Tacoma, WA 98444
253 536-8200
Ole And Charlies Marinas
4224 Marine View Dr
Tacoma, WA 98422
253 272-1173
Marina Boathouse
5912 N Waterfront Dr
Tacoma, WA 98407
253 591-5325
Breakwater Marina
5603 North Waterfront Drive
Tacoma, WA 98407
253 752-6663
Hylebos Marina Inc
1940 Marine View Drive
Tacoma, WA 98422
253 272-6623
Foss Waterway Marina
821 Dock Street
Tacoma, WA 98402
253 272-4404
Vancouver
Christensen Shipyard Ltd
4400 Se Columbia Way
Vancouver, WA 98661
360 695-3238
Kadows Caterpillar Island Marina
10612 NW Lower River Rd, Slip 4
Vancouver, WA 98660
360 693-0723
Boat Toys Inc
3315 NE 112th Ave Suite#59
Vancouver, WA 98662
360 260-8697
Alder Lake
Riffe Lake
Rimrock Lake
Swift Reservoir
Yale Lake
Cowlitz River
Lewis River
Beacon Rock State Park
Lake Sylvia State Park
Reed Island State Park
Find boat storage in Southwest WA
Boat storage offered in southwest WA includes safe areas for pontoon boats, fishing boats, sailboats, family boats, yachts, pleasure boats, cruisers, jon boats, ski and deck boats, electric boats, cuddy cabins, canoes, car toppers, inflatables, jet skis, luxury boats and others. Choose indoor or outdoor boat storage to fit your requirements and budget.
What's the best storage option?
Boat-yard storage is traditionally a fenced area which may offer some security. However, your boat is subjected to local weather conditions. Boat covers can help protect your investment from these elements.
Covered boat storage facilities are typically fenced for security with a covered roof or awning to protect boats from some weather elements. Again, boat covers are recommended.
Indoor boat storage offers additional security plus protection from the weather. Those facilities offering individual, lockable stalls offer the ultimate protection for your boat and boating accessories.
While storing your boat it is highly recommended you keep compartments locked and maintain a boat insurance policy to protect your investment.
Find boat storage options in other states.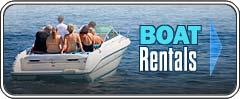 Find WA boat storage costs
Northwest WA Boat Storage
Northeast WA Boat Storage
Southwest WA Boat Storage
Southeast WA Boat Storage
WA Boats & Boating