Northeast Washington Boating
There are abundant places to go boating in northeast WA. Major lakes and rivers are the primary choices. The size of your boat or watercraft may dictate which waterways to consider. Often, out-of-the-way, smaller waters are less crowded and can provide a slightly different boating experience. Use these boating resources to locate nearby boating equipment and accessories to enhance your time on the water and keep the boat well maintained. Whether it's a family adventure or a fishing trip, boating in Washington can be fun for all.
Boating equipment and accessories.
In the listings below find resources for boating accessories, gear and supplies. Resources are listed within proximity of cities and attractions. Cities listed include Chelan, Colville, Spokane, Waterville and Wenatchee. Contact them with your questions about safety equipment, marine electronics, water toys and accessories to enhance your boating experience.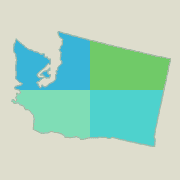 Northeast Resources
Locate boating gear, equipment and accessories at boat dealers, sporting good stores and RV centers throughout Washington by location within or nearby cities in northern and eastern Washington.
Chelan
Lake Shores Watercraft
1324 W Woodin Ave
Chelan, WA 98816
509 682-2222
Chelan City - Parks & Recreation - Lakeshore RV Park Reservations
619 West Manson Highway
Chelan, WA 98816
509 682-8024
Lake Shores Watercraft
803 East Woodin Ave
Chelan, WA 98816
509 682-2222
Chelan Boat Rentals Inc
1210 West Woodin Avenue
Chelan, WA 98816
509 682-4444
Colville
Hewes Marine Co Inc
2600 North Highway
Colville, WA 99114
509 684-5235
Johns Marine Service
192 Degrief Rd
Colville, WA 99114
509 684-4581
Raider Welded Aluminum Boat Co
367 Old Dominion Rd
Colville, WA 99114
509 684-8348
Raider Boats Inc
367 Old Dominion Road
Colville, WA 99114
509 684-8348
Spokane
Kevtech Marine And Rv
5810 S Hayford Rd
Spokane, WA 99224
509 244-4083
Randolph Speed Marine
3630 E Nebraska Ave
Spokane, WA 99217
509 483-2801
The Bark Canoe Store
17 E Sinto Ave
Spokane, WA 99202
509 327-1850
Skipper Bills
7915 E Sprague Ave
Spokane Valley, WA 99212
509 928-1000
Westside Motor Sports
4201 South Grove Road
Spokane, WA 99224
509 747-1862
Motorsports Unlimited of Spokane L L C
14811 East Sprague Avenue
Spokane, WA 99216
509 893-0491
Waterville
Wenatchee
Feil Bob Boats And Motors Inc
2131 Sunset Hwy N
East Wenatchee, WA 98802
509 884-3558
Condotta's Motor Sports Central
3013 Gs Center Road
Wenatchee, WA 98801
509 665-6686
Banks Lake
Franklin D Roosevelt Lake
Lake Chelan
Omak Lake
Osoyoos Lake
Columbia River
Methow River
Bridgeport State Park
Curlew Lake State Park
Riverside State Park
Northeast WA boating supplies, marine equipment and water sport gear.
Keep your boat well maintained and grab some water-sport, activity items for family fun at the lake. Boating accessories are available from Washington boat dealers, sporting good stores and discount outdoor centers for all type boats including car toppers, ski & wake board boats, fishing and bass boats, speed boats, inflatables, jon boats, sailboats, pleasure boats, family boats, luxury yachts, pontoon boats, cruisers, cuddy cabin boats, canoes, deck boats, aluminum boats, electric boats, jet skis, personal watercraft and fish-and-ski combos.
New and used boats for sale in northeast Washington
Click here to locate boats for sale in northeast Washington. If your interest is fishing, click here for fishing boats for sale in Washington.
Lake, weather and boating conditions matter.
Local marinas like Bridgeport Marina RV Park, Keller Ferry Marina and Seven Bays Marina can often provide lake levels, launch ramp access and weather conditions for boating.
Washington is a boating mecca, get out and enjoy it every opportunity you get. Any time you are on the water in Washington, make safety a first priority. Additionally, every boater should carry boating insurance for the protection of individuals in your boat as well as those on other boats or participating in other water sport activities.
You can acquire a boat licence by contacting the Washington Boat Licensing office. Be safe and have fun!
Boating equipment and marine accessories
Enjoy the northeast Washington waterways in a boat fully equipped for convenience, safety, comfort and pleasure with boating supplies, accessories and equipment from these local boating outlets.
Find boating in other states.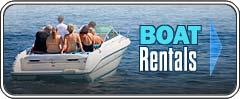 Some WA boating options
Boating In Northwest WA
Boating In Northeast WA
Boating In Southwest WA
Boating In Southeast WA
WA Boats & Boating