Boating In Northwest Washington
There are sufficient places to go boating in northwest WA. Major lakes and rivers are the primary choices. Boat launch facilities and the size of your boat may limit your choices. Often, out-of-the-way, smaller waters are less crowded and can provide a slightly different boating experience. Use these boating resources to locate nearby boating equipment and accessories to enhance your time on the water and keep the boat well maintained. Whether it's a family adventure or a fishing trip, boating in Washington can be fun for all.
Boating equipment and accessories.
Listed below find resources for boating accessories, equipment and supplies. Resources are listed relatively to cities and attractions. Cities listed include Bellevue, Bellingham, Everett, Seattle and Shoreline. Contact them with your questions about safety equipment, marine electronics, water toys and accessories to enhance your boating experience.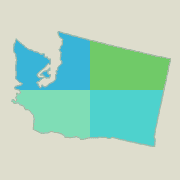 Northwest Resources
Locate boating gear, equipment and accessories at boat dealers, sporting good stores and RV centers throughout Washington by location within or nearby cities in northern and western Washington.
Bellevue
Basta Marine Inc
1800 Richards Rd
Bellevue, WA 98005
425 641-8911
Global Marine Management Inc
12505 Bel Red Rd, Ste 211
Bellevue, WA 98005
425 453-6789
West Marine Inc
13211 NE 20Th St
Bellevue, WA 98005
425 641-4065
Seattle Boat Co
13203 NE 16th St, Ste A
Bellevue, WA 98005
425 460-4066
Mercer Marine Inc
3911 Lake Washington Boulevard Southeast
Bellevue, WA 98006
425 641-2090
Boater's World Discount Marine Center
100 108th Avenue Southeast
Bellevue, WA 98004
425 646-9350
Bellingham
Harper Marine Inc
1022 W 54th Ln
Bellingham, WA 98226
360 383-9095
L F S Marine Supplies
851 Coho Way, Ste 200
Bellingham, WA 98225
800 426-8860
Bayview Marine And Mechanical In
3275 Bennett Dr
Bellingham, WA 98225
360 738-8460
All American Marine Inc
200 Harris Ave
Bellingham, WA 98225
360 647-7602
Sterlings Kayaks Fiberglass
310 Kline Rd
Bellingham, WA 98226
360 398-2410
Sea Sport Boats Inc
4654 Guide Meridian
Bellingham, WA 98226
360 733-3380
Everett
United Marine
1016 14th St, Ste D
Everett, WA 98201
425 257-9454
Performance Marine Inc
930 W Marine View Dr
Everett, WA 98201
425 258-9292
Bayside Marine Storage
1230 W Marine View Dr
Everett, WA 98201
425 339-8330
Sanger Marine Inc.
949 14th St
Everett, WA 98201
425 252-6974
Marine Security & Alarm Systems- Inc.
PO Box 345
Everett, WA 98206
425 259-6574
Everett Powersports
215 SW Everett Mall Way
Everett, WA 98204
425 347-4545
Seattle
Leclercq Marine Construction
1080 W Ewing Pl, Ste 200
Seattle, WA 98119
206 283-8555
Fairview Marine Inc
3133 Fairview Ave E
Seattle, WA 98102
206 323-7634
Jacobsens Marine
2625 Harbor Ave Sw
Seattle, WA 98126
206 789-7475
Sea Way Marine Inc
2501 Harbor Ave Sw
Seattle, WA 98126
206 937-7373
Shameless Motor Sports Inc
427 South West 207th Place
Seattle, WA 98166
206 824-5125
Mariner Kayaks
2134 Westlake Avenue North
Seattle, WA 98109
206 284-8404
Shoreline
Bayliner Olympic Boat Centers
16340 Aurora Ave N
Shoreline, WA 98133
206 363-5562
Olympic Boat Centers - Parts & Service- Service Department
17545 Midvale Avenue North
Shoreline, WA 98133
206 628-0176
Baker Lake
Lake Crescent
Lake Ozette
Lake Umatilla
Lake Washington
Noonsack River
Skagit River
Camano Island State Park
Skagit Island State Park
Wenberg State Park
Northwest WA boating supplies, marine equipment and water sport gear.
Keep your boat well maintained and grab some water-sport, activity items for family fun at the lake. Boating accessories are available from Washington boat dealers, sporting good stores and discount outdoor centers for all type boats including car toppers, ski & wake board boats, fishing and bass boats, speed boats, inflatables, jon boats, sailboats, pleasure boats, family boats, luxury yachts, pontoon boats, cruisers, cuddy cabin boats, canoes, deck boats, aluminum boats, electric boats, jet skis, personal watercraft and fish-and-ski combos.
New and used boats for sale in northwest Washington
Click here to locate boats for sale in northwest Washington. If your interest is fishing, click here for fishing boats for sale in Washington.
Lake, weather and boating conditions matter.
Marinas like Elliott Bay Marina, Port Ludlow Resort and Salmon Bay Marina, which reside on local waters, can often provide lake levels, launch ramp access information and current weather conditions for boating.
Washington is a boating paradise, get out and enjoy it every opportunity you get. Any time you are on the water in Washington, make safety a first priority. Additionally, every boater should carry boating insurance for the protection of individuals in your boat as well as others on the water.
You can acquire a licence for your boat by contacting the Washington Boat Licensing office.
Boating equipment and marine accessories
Enjoy the northwest Washington waterways in a boat fully equipped for convenience, safety, comfort and pleasure with boating supplies, accessories and equipment from these local boating outlets.
Find boating in other states.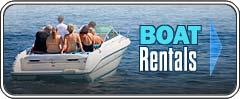 Some WA boating options
Boating In Northwest WA
Boating In Northeast WA
Boating In Southwest WA
Boating In Southeast WA
WA Boats & Boating