Northwest WA Fishing Boats For Sale
Realize your dreams and acquire an ideal boat for your style fishing. Choose from select bass boats, aluminum fishing boats and other fishing boats for sale at boat dealers and outdoor centers in northwest WA. Find aluminum fishing boats, jon boats, bass boats and fish-and-ski models. Also locate dealers and other resources offering inshore, offshore and deep sea fishing boats in northern and western Washington.
New and used fishing boats in Washington
If you are looking for a specific type boat for sale, chances are one of these dealers can help. Fishing boats have become sophisticated in recent years. Even jon boats have built-in extras and conveniences to make fishing more fun and less work. Bass boats are the ultimate fishing machines with fish finders, rod and tackle storage, cold storage, and live wells.
Fishing boat dealers are listed based on proximity to cities and attractions. A few of the cities listed include Bellevue, Bellingham, Everett, Seattle and Shoreline to help you locate one near you.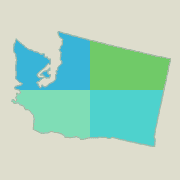 Fishing Boat Resources
Bellevue
Yacht Enterprises LLC
9830 Lake Washington Blvd Ne
Bellevue, WA 98004
206 285-4199
Seattle Boat Co
13203 NE 16th St, Ste A
Bellevue, WA 98005
425 460-4066
Olympic Boat Centers - Bellevue Showroom
Bellevue Redmond Road
Bellevue, WA 98004
425 454-9929
Boater's World Discount Marine Center
100 108th Avenue Southeast
Bellevue, WA 98004
425 646-9350
Olympic Boat Centers Bellevue Annex
1405 132nd Avenue Northeast
Bellevue, WA 98005
425 456-3160
Lakeside Boat Service
13425 Southeast 30th Street
Bellevue, WA 98005
425 649-0188
Bellingham
Quality Trailers Inc
2030 Toledo St, Ste B
Bellingham, WA 98229
360 671-5068
Grand Yachts Northwest Ltd
2623 S Harbor Loop Dr
Bellingham, WA 98225
360 676-1248
Bellhaven Yacht Sales
714 Coho Way
Bellingham, WA 98225
360 733-6636
Fisherman's Cove Marina
2557 Lummi View Drive
Bellingham, WA 98226
360 758-2450
Bell Harbor Yacht Sales
2620 North Harbor Loop Drive
Bellingham, WA 98225
360 647-0903
Northwest Outboard Service and Marine Repair
110 East Axton Road
Bellingham, WA 98226
360 398-9286
Everett
Copper River Yacht Sales
2501 W Marine View Dr
Everett, WA 98201
425 252-5767
Everett Boathouse Yacht Sales
1230 W Marine View Dr
Everett, WA 98201
425 259-2582
Fishermans Boat Shop
2730 Federal Ave
Everett, WA 98201
425 259-0137
Everett Boathouse Yacht Sales
1001 14th Street
Everett, WA 98201
425 259-2582
Seattle
Ocean Alexander Yacht Sales
1001 Fairview Ave N, Ste 1400
Seattle, WA 98109
206 344-8566
Westport Yacht Sales
2280 W Commodore Way
Seattle, WA 98199
206 298-3360
Admiralty Yacht Sales
7001 Seaview Ave Nw, Ste 160
Seattle, WA 98117
206 267-3091
Irwin Yacht Sales
1109 N Northlake Way
Seattle, WA 98103
206 632-2900
Lieb Marine Service Sales
2406 NW 54th St
Seattle, WA 98107
206 284-2820
Quinns Boat Sales And Auction
3568 W Marginal Way Sw
Seattle, WA 98106
206 938-9830
Shoreline
Bayliner Olympic Boat Centers
16340 Aurora Ave N
Shoreline, WA 98133
206 363-5562
Olympic Boat Centers - Parts & Service- Service Department
17545 Midvale Avenue North
Shoreline, WA 98133
206 628-0176
Baker Lake
Lake Crescent
Lake Ozette
Lake Umatilla
Lake Washington
Noonsack River
Skagit River
Camano Island State Park
Skagit Island State Park
Wenberg State Park
Fishing boat dealers and outdoor centers in northwest WA
Listed here find local fishing boat dealers, outdoor centers and other resources offering fishing boats for sale. Dealers typically represent more than one boat manufacturers to provide you with brand, style and feature options. In addition to new boats, most carry a variety of used boats for sale. Contact them to see if they have a boat that ideally suits your preferred fishing style.
Locate fishing boat dealers and other boat sales locations throughout Washington by region, within or nearby cities in western and northern sections of the state.
Click here to acquire a fishing license in Washington.
Boating in northwest Washington
Click here to locate resources for boating gear and fishing accessories for your boat.
At local dealers, a variety of new and used fishing boats are offered for sale. Whether you want to go deep sea fishing in coastal waters or catch bass and crappie at a local lake, there is nothing quite like the thrill of having your own boat to get there.
Fishing boat storage.
If you are looking for a place to store your fishing boat in Northwest Washington, you may want to contact marinas on your favorite fishing waters. Marinas including Elliott Bay Marina, Port Ludlow Resort and Salmon Bay Marina either offer boat storage or can refer you to a resource for storing your boat. Be certain to keep your fishing gear and electronics in a dry, secure storage area.
Banks and other lending institutions in your area offering options for boat loans can help you with financing. They can quote rates and terms for your boat loan in Washington. By acquiring quotes from several lenders, you can compare rates, payment schedules and benefits. Boat dealers can often assist you with financing options as well.
To compare a variety of fishing boats all in one location, be sure to attend a boat show near you. These annual events provide an excellent way to view many boats at one location for comparison of features and pricing.
If you are purchasing a new or used fishing boat it is highly recommended you acquire boat insurance to protect your investment, fishing gear and members of your boating party.
Find fishing boats for sale in other states.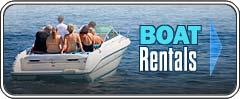 WA Boat Rentals
Fishing Boats In Northwest WA
Fishing Boats In Northeast WA
Fishing Boats In Southwest WA
Fishing Boats In Southeast WA
WA Boats & Boating