Fishing Boats For Sale In Southwest WA
Fulfill your dreams and acquire the ideal boat for your style fishing. Choose from select bass boats, aluminum fishing boats and other fishing boats for sale at boat dealers and outdoor centers in southwest WA. Find aluminum fishing boats, jon boats, bass boats and fish-and-ski models. Also locate dealers and other resources offering inshore, offshore and deep sea fishing boats in southern and eastern Washington.
New and used fishing boats in Washington
If you are looking for a specific type boat for sale, chances are one of these dealers can help. They are listed within proximity of cities and attractions which include Alder Lake, Kent, Lakewood, Olympia, Riffe Lake, Tacoma and Vancouver.
Fishing boats have become sophisticated in recent years. Even jon boats have built-in extras and conveniences to make fishing more fun and less work. Bass boats are the ultimate fishing machines with fish finders, rod and tackle storage, cold storage, and live wells.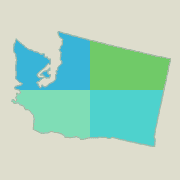 Fishing Boat Resources
Kent
Tern Boat Salvage
25028 Pacific Hwy S
Kent, WA 98032
253 946-9916
Seattle Boat Co
7260 S 224th St
Kent, WA 98032
253 872-8191
Seattle Propeller
8612 South 222nd Street
Kent, WA 98031
253 395-1818
Lakewood
Olympia
Tom S Outboard
221 East Bay Dr Ne
Olympia, WA 98506
360 754-3882
Us Marine Sales
3525 Pacific Ave Se
Olympia, WA 98501
360 455-0788
Hauser Boat Works
1614 Woodard Ave Nw
Olympia, WA 98502
360 943-3076
Capital City Yacht Sales
611 Columbia Street Northwest
Olympia, WA 98501
360 352-2007
U S Marine Sales and Service
3525 Pacific Avenue Southeast
Olympia, WA 98501
360 455-0788
Tacoma
Northcoast Yacht Inc
401 E Alexander Ave, Ste 407
Tacoma, WA 98421
253 383-3803
Aleutian Yachts LLC
401 E Alexander Ave, Ste 532-2
Tacoma, WA 98421
253 627-0704
Sales Northwest
1301 A St, Ste 600
Tacoma, WA 98402
253 383-7041
Midland Sales
9501 Portland Ave E
Tacoma, WA 98445
253 537-6602
Tacoma Propeller Western Wright
2601 East F Street
Tacoma, WA 98421
253 272-5065
Reliable Canvas Yacht Enclosures
1118 East D Street
Tacoma, WA 98421
253 272-3033
Vancouver
Boat Toys Inc
3315 NE 112th Ave Suite#59
Vancouver, WA 98662
360 260-8697
Alder Lake
Riffe Lake
Rimrock Lake
Swift Reservoir
Yale Lake
Cowlitz River
Lewis River
Beacon Rock State Park
Lake Sylvia State Park
Reed Island State Park
Fishing boat dealers and outdoor centers in southwest WA
Listed here find local fishing boat dealers, outdoor centers and other resources offering fishing boats for sale. Dealers typically represent more than one boat manufacturers to provide you with brand, style and feature options. In addition to new boats, most carry a variety of used boats for sale. Contact them to see if they have a boat that ideally suits your preferred fishing style.
Locate fishing boat dealers and other boat sales locations throughout Washington by region, within or nearby cities in eastern and southern sections of the state.
Click here to acquire a fishing license in Washington.
Boating in southwest Washington
Click here to locate resources for boating gear and fishing accessories for your boat.
At local dealers, a variety of new and used fishing boats are offered for sale. Whether you want to go deep sea fishing in coastal waters or catch bass and crappie at a local lake, there is nothing quite like the thrill of having your own boat to get there.
Fishing boat storage.
If you are looking for a place to store your fishing boat in Southwest Washington, you may want to contact marinas on your favorite fishing waters. Marinas including Kadow's Caterpillar Island Marina, West Bay Marina and Westport Marina either offer boat storage or can refer you to a resource for storing your boat. Be certain to keep your fishing gear and electronics in a dry, secure storage area.
Banks and other lending institutions in your area offering options for boat loans can help you with financing. They can quote rates and terms for your boat loan in Washington. By acquiring quotes from several lenders, you can compare rates, payment schedules and benefits. Boat dealers can often assist you with financing options as well.
To compare a variety of fishing boats all in one location, be sure to attend a boat show near you. These annual events provide an excellent way to view many boats at one location for comparison of features and pricing.
If you are purchasing a new or used fishing boat it is highly recommended you acquire boat insurance to protect your investment, fishing gear and members of your boating party.
Find fishing boats for sale in other states.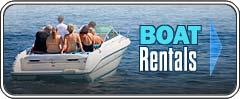 WA Boat Rentals
Fishing Boats In Northwest WA
Fishing Boats In Northeast WA
Fishing Boats In Southwest WA
Fishing Boats In Southeast WA
WA Boats & Boating