Boat Repair In Northwest West Virginia
Locate boat repair, service and maintenance services in northwest West Virginia. Contact these boat dealers and other repair centers for maintenance and services required to keep your boat in top condition. Local repair technicians are familiar with maintenance and services required for weather conditions in northern and western WV. Locate area boat dealers who may offer repair services and/or parts for sale for boats, motors and boat accessories.
Boat service and repairs in northwest WV.
Listed below find repair centers, boat dealers, mobile repair units and other resources offering services for maintaining your boat. Many of these service providers are certified by one or more boat motor manufacturers to make repairs that meet standards set by the manufacturer. These service centers are listed nearby cities and attractions. Cities listed include Moundsville, Wheeling, Elizabeth, Gassaway and Parkersburg. Contact them to see if they offer the boat repair service you are seeking.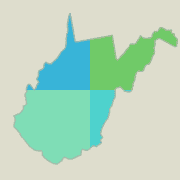 Northwest Resources
Elizabeth
Gassaway
Moundsville
Parkersburg
J R'S Auto Upholstery
1250 Gihon Road
Parkersburg, WV 26101
304 485-3930
Wheeling
Fat Daddy's Upholstery Shop
3717 Jacob Street
Wheeling, WV 26003
304 232-0740
Browns Run Impoundment
Buffalo Creek Reservoir
Lake Floyd
Salem Auxiliary Lake
Tomlinson Run Lake
Little Kanawha River
Middle Island Creek
Cacapon Resort State Park
Cedar Creek State Park
Tomlinson Run State Park
Northwest WV boat repairs.
In addition to boat motor repair services, many of these vendors also provide fiberglass and aluminum boat hull repair. For reliability and safety concerns there is value in selecting a qualified, experienced boat repair specialist to keep your boat in top running condition. Faulty repair methods may lead to unforeseen problems on the water.
Quality boat repair services are offered throughout West Virginia. Whether you need hull repair, mechanical services, motor repair, a tune up, electrical repairs or recommended maintenance, there are plenty of dependable options nearby.
Servicing Your Boat Before & After Storage
If you plan to store your boat for any length of time, especially during cold weather, it is vital that you have it serviced - or do it yourself. Boat repair and maintenance centers can prepare the boat for storage and also perform recommended services to ready it for use following storage.
Look here for northwest WV boat storage locations.
Find boat repair and maintenance in other states.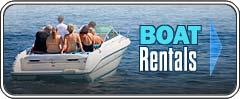 WV Boat Rentals
Northwest WV Boat Repair
Northeast WV Boat Repair
Southwest WV Boat Repair
Southeast WV Boat Repair
WV Boats & Boating