Southeast West Virginia Boat Storage
Locate a secure area for storing your boat to protect it from severe weather and vandals. Covered storage offers additional protection from the sun's harmful UV rays and extreme weather which can cause deterioration or damage to fabrics, wood and hull materials. Listed below are varied options for boat storage in southern and eastern West Virginia.
Indoor and outdoor boat storage in southeast WV
Many marinas in Southeast West Virginia offer wet or dry boat storage options. Contact Long Point Marina, Summersville Lake Marina or Sutton Lake Marina for nearby, local boat storage locations. Most marinas which do not offer on sight boat storage can direct you to storage in West Virginia cities including Marlinton, Ronceverte, Lewisburg, Richwood and Summersville.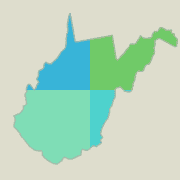 Southeast Resources
Locate a variety of boat storage options located by region, within or nearby cities in eastern and southern West Virginia.
Lewisburg
Marlinton
Richwood
Ronceverte
Charleston
Buffalo Lake
Camp Caesar Lake
Lake Sherwood
Summerville Lake
East Lynn Lake
Gauley River
Greenbrier River
Bluestone State Park
Moncove Lake State Park
Watoga State Park
Southeast WV boat storage
Boat storage offered in southeast WV includes safe areas for pontoon boats, fishing boats, sailboats, family boats, yachts, pleasure boats, cruisers, jon boats, ski and deck boats, electric boats, cuddy cabins, canoes, car toppers, inflatables, jet skis, luxury boats and others. Choose indoor or outdoor boat storage to fit your requirements and budget.
Types of storage
Boat-yard storage is traditionally a fenced area which may offer some security. However, your boat is subjected to local weather conditions. Boat covers can help protect your investment from these elements.
Covered boat storage facilities are typically fenced for security with a covered roof or awning to protect boats from some weather elements. Again, boat covers are recommended.
Indoor boat storage offers additional security plus protection from the weather. Those facilities offering individual, lockable stalls offer the ultimate protection for your boat and boating accessories.
While storing your boat it is highly recommended you keep compartments locked and maintain a boat insurance policy to protect your investment.
Find boat storage facilities in other states.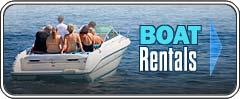 Find WV boat storage costs
Northwest WV Boat Storage
Northeast WV Boat Storage
Southwest WV Boat Storage
Southeast WV Boat Storage
WV Boats & Boating