Southeast West Virginia Boating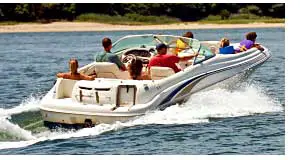 There are plenty of places to go boating in southeast WV. Major lakes and rivers are the primary choices. The size of your watercraft may dictate which waterways to consider. Often, out-of-the-way, smaller waters are less crowded and can provide a slightly different boating experience. Use these boating resources to locate nearby boating equipment and accessories to enhance your time on the water and keep the boat well maintained. Whether it's a family adventure or a fishing trip, boating in West Virginia can be fun for all.
Boating equipment and accessories.
In the listings below find resources for boating accessories, equipment and supplies listed within proximity of cities and attractions. Cities listed include Lewisburg, Marlinton, Richwood, Ronceverte and Summersville. Contact them with your questions about safety equipment, marine electronics, water toys and accessories to enhance your boating experience.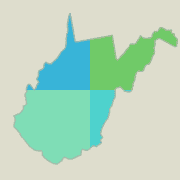 Southeast Resources
Locate boating gear, equipment and accessories at boat dealers, sporting good stores and RV centers throughout West Virginia by location within or nearby cities in southern and eastern West Virginia.
Lewisburg
Marlinton
Richwood
Ronceverte
Summersville
Buffalo Lake
Camp Caesar Lake
Lake Sherwood
Summerville Lake
Sutton Lake
Gauley River
Greenbrier River
Bluestone State Park
Moncove Lake State Park
Watoga State Park
Southeast WV boating supplies, marine equipment and water sport gear.
Keep your boat well maintained and grab some water-sport, activity items for family fun at the lake. Boating accessories are available from West Virginia boat dealers, sporting good stores and discount outdoor centers for all type boats including car toppers, ski & wake board boats, fishing and bass boats, speed boats, inflatables, jon boats, sailboats, pleasure boats, family boats, luxury yachts, pontoon boats, cruisers, cuddy cabin boats, canoes, deck boats, aluminum boats, electric boats, jet skis, personal watercraft and fish-and-ski combos.
New and used boats for sale in southeast West Virginia
Click here to locate boats for sale in southeast West Virginia. If your interest is fishing, click here for fishing boats for sale in West Virginia.
Lake, weather and boating conditions matter.
Local marinas can be a good source of information about lake levels, launch ramp access and weather conditions for boating. Try Edgewater Marina, Sunset beach marina or Tygart Lake Marina when visiting the lakes where they reside.
West Virginia is a boating mecca, get out and enjoy it every opportunity you get. Any time you are on the water in West Virginia, make safety a first priority. Additionally, every boater should carry boating insurance for the protection of individuals in your boat as well as those on other boats or participating in other water sport activities.
You can acquire a boat licence by contacting the West Virginia Boat Licensing office. Be safe and have fun!
Boating equipment and marine accessories
Enjoy the southeast West Virginia waterways in a boat fully equipped for convenience, safety, comfort and pleasure with boating supplies, accessories and equipment from these local boating outlets.
Find boating in other states.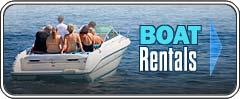 Some WV boating options
Boating In Northwest WV
Boating In Northeast WV
Boating In Southwest WV
Boating In Southeast WV
WV Boats & Boating