Boat storage
How and Where to Store Your Boat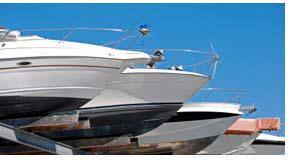 Whether you already own a boat or are in the process of purchasing one, boat storage is one of the most important aspects to consider. Since a boat is one of your biggest investments besides property, it is wise to protect your investment by storing your boat in a safe location, depending on your budget and the size of your boat. Indoor storage provides the most protection and security for the boat. If you choose to store it outside, as sturdy cover is advisable to protect the boat and its contents from weather.
One of the least expensive ways to store your small boat is on a trailer. By using a trailer, you can park your boat by your house and simply cover the boat to protect it from the elements. With a trailer as your boat storage method, you have the convenience of possible indoor storage in your garage, barn, or building as well as ease of travel to multiple bodies of water. Simply hook the trailer to your RV, or pickup and off you go.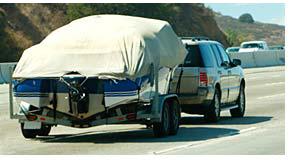 Boat storage at a rack facility is another option for small boats. Most of the rack facilities store the boats in a covered shed or other indoor enclosure on a cradle, which is much like a trailer. Prior to the day you plan to go boating, you contact the rack facility and the employees will remove your boat and have it ready for you. When you are finished with your boat for the day, the rack facility employees will return your boat to the proper storage location. These rack facilities keep your boat away from the water, reducing the maintenance costs of anti-fouling.
Boat storage options for larger boats or for owners of smaller boats who do not want the hassle of transporting their boat to and from the water or utilizing a rack facility may opt to rent or buy a slip at a marina. A slip at the marina offers more convenience than trailers or racks because you will not have to transport your boat to the water or call ahead to schedule a pickup, however, marina boat storage is more expensive.
Boat storage locations.
Choose from the many options for indoor or outdoor boat storage including other RV and watercraft storage, listed by state then by regions within the state.
Boar storage and mooring in all states.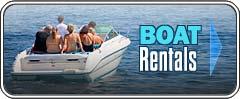 Secure boat storage
For larger boats, a mooring may also be an appropriate option. It can often be cheaper than a slip at a marina, but you will need a tender to get to and from the boat, as you cannot "walk on, walk off", as you can at the dock. Boats stored in the water need regular cleaning and application of anti-fouling paint to protect the bottom of the boat from the growth of seaweeds and other marine creatures that can slow your boat when under way.
Wherever you store your watercraft, you will be protecting your investment and keeping your boat pleasure-ready!
Mooring, docking and secure boat storage.