Iowa Fishing Boats
Bass boat and aluminum fishing boat dealers in IA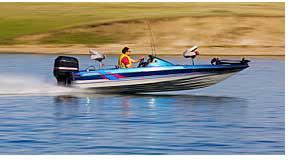 Fishing boat dealers are located throughout Iowa with many of the larger dealers nearby major metropolitan areas like Bedford, Des Moines, Hamburg, Indianola, West Des Moines, Cedar Rapids, Davenport, Iowa City, Mt Pleasant, Oskaloosa, Boone, Fort Dodge, Lamar, Sioux City, Spencer, Cedar Falls, Deborah, Dubuque, Mason City and Waterloo. Other fishing boat dealers can also be found near lakes and along rivers throughout rural Iowa.
New & Used Bass & Fishing Boat Dealers
Most fishing boat dealers offer a variety of new and used boats. Look for a basic jon boat, an aluminum fishing boat, a combination fish and ski boat, a sophisticated bass boat or coastal fishing boats with help from these local dealers.
If you like to fish in IA, many of these fishing boat dealers also carry an excellent selection of fishing tackle. You are apt to find a good selection of rods, reels, line, lures, and an assortment of fishing-related boat accessories. Some also offer live bait.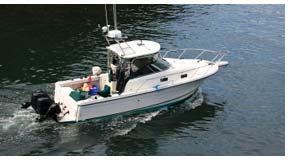 Iowa fishing boat and bass boat dealers are often a resource for information on local fishing events. They are likely to have schedules and contact information for fishing tournament organizations, as well as event results. Staff members at these fishing boat stores often have a keen interest in fishing. As a result, they are quite often aware of local fishing conditions at fisheries in the area. Some also participate in fishing tournaments. Before heading out on your next fishing trip, stop by and get valuable information about how the fish are being caught on the water you plan to fish.
Many of these fishing boat dealers also offer fishing licenses for sale. You can also acquire a fishing licence for Iowa at many of these dealers or by visiting the Iowa fishing licensing website.
Fishing boats in Iowa
Fishing Boats In Northwest Iowa
Fishing Boats In Northeast Iowa
Fishing Boats In Southwest Iowa
Fishing Boats In Southeast Iowa
Places To Go Fishing In IA
There are many places in Iowa to to go fishing. Some of the larger lakes and rivers include Backbone Lake, Floyd River, Little Sioux River, Cedar Lake, Lake Mills, Cedar River, Snyder Access Recreation Area, Volga Lake, Big Spirit Lake, Shellrock River, Racoon River, Clear Lake, Spirit Lake, Tuttle Lake, West Okoboji Lake, Coralville Lake, Lake MacBride, Rathbun Lake, Red Rock Lake, Saylorville Lake, Brushy Creek Lake, Lake Icaria, Thompson River, Des Moines River, Lake Manawa, Skunk River, Little River Lake and Three Mile Lake. Most of these rivers and lakes provide excellent fishing opportunities.
Fishing Boat Companies & Manufacturers in Iowa
Manufacturers of boats and boating products in Iowa include Misty Harbor Boats and others. Support these local manufacturers as they help improve the local economy.
Camp in Iowa Near Fishing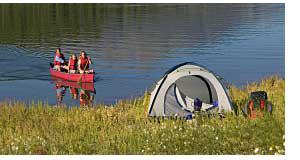 Fishing and camping go hand in hand. Many of the fishing waters throughout Iowa also offer camping opportunities. Here are just a few of the many camping facilities located at or nearby fishing waterways. Black Hawk State Park, Brushy Creek State Recreation Area, Emerson Bay State Recreation Area, Backbone State Park, Beed's Lake State Park, George Wyth State Park, Green Valley State Park, Lake Ahquabi State Park, Lake Anita State Park, Elk Rock State Park, Geode State Park and Lake Darling State Park are options to consider when planning your next fishing and camping excursion.
Fishing boats for sale in all states.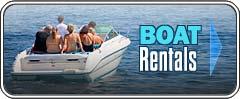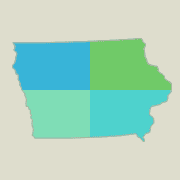 Fishing boat types for Iowa waters
Fishing boats come in a variety of configurations including family fishing boats, pontoon boats, center console boats, bay boats, skiff boats, aluminum fishing boats, bass boats, inflatables, jon boats, canoes, kayaks, car toppers, electric boats and fish-and-ski models. Find yours at a fishing boat dealer near you.