Boat Rentals In Southeast Kentucky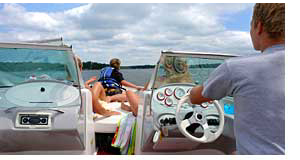 Choice boats for rent in southern and eastern Kentucky at rental centers, boat dealers, outdoor markets, and boat rental agent locations. Each offering a unique variety of watercraft for rent. Find jet skis, pontoon boats, fishing boats, family boats, canoes and kayaks. Some rental resources may also offer deck, ski and speed boat rentals.
Southeast KY boat rentals
Listed below find boat rental dealers and other resources offering boats for rent for use on Barren River Lake, Dale Hollow Lake, Giant Canada Goose Pond, Lake Cumberland, Laurel River Lake, Cumberland River, Kentucky River and other waterways in Kentucky. Rental locations are listed nearby cities and attractions. Cities listed include Middlesborough, Monticello, Somerset, Corbin and Manchester. Contact these boat rental services to see if they have the ideal boat for you to rent.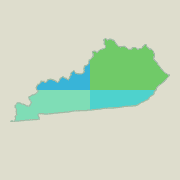 Southeast Resources
Corbin
Nu Legend Boat Co
6633 S Us Highway 25
Corbin, KY 40701
606 523-2593
Manchester
Middlesborough
Monticello
Sunstar Houseboats Inc
East Highway 90
Monticello, KY 42633
606 348-6648
Somerset
Store A Boat Inc
36 Fairlawn Ave
Somerset, KY 42503
606 561-6540
Reflections Houseboats LLC
1342 Old Mount Vernon Rd
Somerset, KY 42503
606 274-1039
Somerset Houseboats
200 Sumerset Boulevard
Somerset, KY 42501
606 679-9393
Barren River Lake
Dale Hollow Lake
Giant Canada Goose Pond
Lake Cumberland
Laurel River Lake
Cumberland River
Kentucky River
Cumberland Point Campground
General Burnside Island State Park
Mountain View Recreational Park
Southeast KY boat rental
Locate boat rental dealers and other boat rental locations within or nearby cities and attractions in eastern and southern Kentucky.
If you are looking for a specific type boat for rent, chances are one of these dealers can assist you. Boats offered for rent typically include canoes, family boats, pontoon boats, fishing boats, inflatables, jon boats, ski boats, aluminum boats, electric boats, jet skis and others. Some boats offered are confined to specific lakes while others are available for travel to other bodies of water.
Southeast KY boating
Boat rental safety
Enjoy boating in southeast Kentucky with a rental boat that is designed to carry the members of your party. Boating safety classes are available in most areas to get you familiar with safe boating procedures.
Boat rentals at marinas
Some marinas may offer boat rentals for use on the lake where the marina is located. Check with Green River Marina, Holmes Bend Marina Resort or Jamestown Resort & Marina for information on local boat rental options and recommendations.
Boat rental types
Pontoon boats are ideal for large groups or when taking small children boating. Most often they have a safety railing and a canvas or metal top to reduce the amount of sun rays absorbed by passengers.
Runabouts are great for families and small groups to go sight seeing and cruising the lakes.
Ski boats and speed boats are well suited for of three to five who enjoy water sports such as water skiing and wave boarding.
Aluminum boat rentals are best suited for parties of one to four planning to travel short to mid-range distances.
Bass boats are designed for two passengers and are ideal for most fresh-water fishing, and some inshore fishing.
Lake boat rental...find a boat to rent and take the family and friends out on the water for a day of making memories. Before boating, become familiar with local boating laws and regulations.
Check with your insurance agent to be certain you are covered while boating in a rental boat.
Find boat rentals in other states.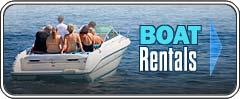 KY Boat Rentals
Northwest KY Boat Rentals
Northeast KY Boat Rentals
Southwest KY Boat Rentals
Southeast KY Boat Rentals
KY Boats & Boating