Boats for all types of boating
Boats today are sophisticated watercraft designed for specific purposes with features and comforts once only dreamed of. Find boat dealers using the map below, conveniently listed by state, regions of the state and then by city.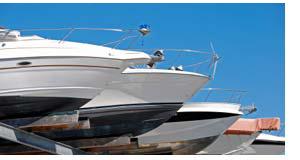 Whether you want to go deep sea fishing or chase big bass, want to speed down the river skiing behind your power boat, or want to party on a pontoon boat, there is nothing quite like the feeling of freedom that a boat provides for you and all the members of your boating party. The pleasure of boating is unlike any other experience.
All About Boats & Boat Dealers
Answering all the right questions will help you to decide on the perfect style, type, and size of boat for you and your family. With the current financial situation bringing the price down for boats, it is definitely time to consider upgrading your current boat, or getting into the boating lifestyle for the first time.
Many people may think that the boating lifestyle is out of reach in these financial times, but the truth is that boating has never been more affordable. As some people have to sell assets like boats, shrewd boat enthusiasts are picking up bargains, both in the used and new boat markets. Boat manufacturers are reducing the prices of all sorts of new boats, just to keep the people employed in the manufacturing business. Now could even be the perfect time to upgrade to a better boat if you do currently own a boat. Fishing, bass, speed, and ski boats are all on sale right now, so it is the perfect time to buy a boat and introduce your family to the pleasures of the boating world.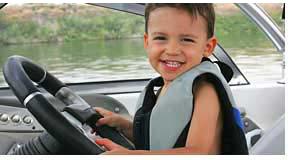 If you cannot afford a brand new boat, there is no need to despair. Used boats are also selling cheaply, as many people are taking advantage of the market and are upgrading to bigger, better, or newer boats, leading to a glut of reasonable used boats on the market, which means that now is the ideal time to pick up a bargain. Manufacturers design boats to last for many years, so even a used boat is a valuable asset that will provide your family with many hours of boating fun for several seasons.
Quick Links
Fishing Boats For Sale
Bass Boats
Ski Boats For Sale
New & Used Jon Boats
New & Used Jet Skis
Canoes
Since there are as many different types of boats as individuals, you need to decide what sort of boat is perfect for your lifestyle. The answers to the following questions could help you to decide which type of new or used boat to purchase:
• What is your budget? Factor in the costs of regular maintenance and insurance of your boat in your budget to ensure you do not overextend your finances to purchase a boat. The budget will also help you to decide between a new or a used boat.
• What will you do with the boat? Do you want to party on the boat, go fishing for bass, go sailing, go water skiing, or go exploring? The main use of the boat will help you to decide on the best style of boat for your family.
• How many people will commonly use the boat? There is no point in purchasing a boat that can only sleep two people, if you intend to take the whole family out on weekend trips.
• Where will you store the boat when you are not using the boat? The size of the boat will also have an impact on where you can store the boat, as larger boats are rarely suitable for trailers. If you choose to moor the boat or keep the boat in a slip in a marina, you can purchase a larger boat than if you intend to trailer the boat to the waterways from your house. You may need to consider purchasing a smaller, tender boat as well to get you from the shore to your larger boat, so consider how you will get the boat to the water, or yourself and your equipment to the moored boat.
• What other accessories will you need? Depending on the use of your boat, you will find that various marine accessories are required. You may need safety gear, such as marine radios, navigation equipment, life jackets, and even simple tools like boat hooks, or oars. Consider where you will commonly anchor your boat to decide on what sort of anchor you need. You should factor in the cost of these accessories into the cost pf purchasing a new or used boat. Some used boats will need upgrades in materials or motors sooner than a new boat will, so consider these costs when purchasing your boat.
Boats For Sale In Every State

Boats & Boating
Find boats and boat dealers.