Find The Best Deals On Boats For Sale in Louisiana
Boat dealers and boats for sale in LA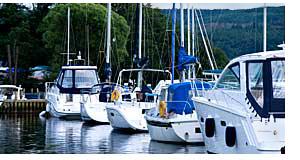 Louisiana, known for its extensive network of waterways, offers a wide variety of boats for sale to cater to the diverse needs of boating enthusiasts. Among the popular boat types available are fishing boats and aluminum boats.
Fishing boats are highly sought after by avid anglers looking to explore Louisiana's abundant fishing opportunities. These boats are designed with features that enhance the fishing experience, such as rod holders, live wells, and fish finders. Whether navigating the bayous, coastal marshes, or freshwater lakes, fishing boats provide the ideal platform for casting lines and reeling in the catch of the day.
Aluminum boats, known for their durability and versatility, are also in high demand in Louisiana. These boats are well-suited for various recreational activities, such as fishing, water sports, and leisurely cruising. Their lightweight construction makes them easy to maneuver, making them ideal for navigating Louisiana's waterways, including the shallow marshes and swamps.
For those who prefer the occasional boating experience without the commitment of ownership, boat rental services are widely available throughout Louisiana. Boat rental options provide the opportunity to explore the state's scenic waterways, from the serene bayous to the picturesque lakes, and create lasting memories with friends and family.
Whether individuals are looking to own their own fishing boats to indulge in their passion for angling or seeking the flexibility of boat rentals for leisurely outings, Louisiana's diverse selection of boats and boating experiences caters to a wide range of interests and preferences. The state's unique blend of coastal beauty, freshwater lakes, and meandering rivers ensures that boating enthusiasts can enjoy the best of Louisiana's natural wonders from the water.
With all the boating opportunities in Louisiana, it's no wonder there is so many boat dealers throughout the state offering a wide variety of boats for sale. If you like to sightsee, cruise, fish or water ski, there are dealers with your dream boat for sale. To locate a dealer near you, first select a quadrant of the state. Then find a boat dealer listed by proximity to cities, waterways, campgrounds and attractions in LA.
Locate boats for sale throughout LA
For further information about boat registration in Louisiana, contact the The Louisiana Department of Wildlife & Fisheries - Boat Licenses located at 2000 Quail Drive, Baton Rouge, LA 70808 . The phone number is 225 765-2800.
New & Used Boats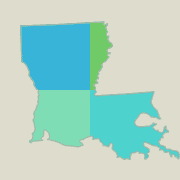 Some of the major cities we have listed for your convenience include Winnsboro, New Orleans, Lake Charles, Natchitoches, Opelousas, Delhi, Franklin, Jonesville, Oak Grove, Bossier City, Crowley, Lafayette, Monroe, Leesville, Shreveport, Baton Rouge, Ferriday, Hammond, Kenner and Logansport.
Louisiana boat dealers are familiar with boating requirements in LA. They can easily assist you in selecting the right boat for your intended use, as well as make suggestions for boating safety and ways to keep operating costs to a minimum.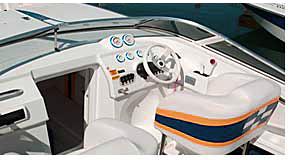 Most of these boat dealers offer new and used boats in many styles and configurations. You can find fishing boats, deck boats, pontoon boats, bow riders and party boats. Some boat dealers may also offer bay and offshore boats for larger bodies of water and coastal use.
Places to boat in Louisiana
Once you acquire the ideal boat, we'll help you find places to boat in Louisiana. Lakes are listed by quadrant within the state for convenience. The list of major lakes includes Lake Bruin, Lake Saint John, Caddo Lake, Cross Lake, Turkey Creek Lake, Anacoco Lake, Lake Iatt, Lake Bistineau, Lake Maurepas, Lake Palourde, Toledo Bend, Catahoula Lake, Lovelace Lake, Cocodrie Lake, Grand Lake, Lake Verret, Vernon Lake, Lac des Allemands, Lake Salvador and Lake Henderson.
Rivers too can be a fun place to go boating and are listed by quadrant also. Some of the major rivers we've identified include Calcasieu River, Mermentau River, Castor Creek, Tangipahoa River, Tensas River, Boeuf River, Pearl River and Red River.
Find boats for sale in Louisiana
Northwest LA Boats For Sale
Northeast LA Boats For Sale
Southwest LA Boats For Sale
Southeast LA Boats For Sale
Boat companies and manufacturers in Louisiana
Throughout LA you may find manufacturers of boats, trailers or boat accessories including Mark's Airboats and Scully's Aluminum Boats.
Boat types commonly used on LA waters.
If you are looking for a specific type boat, we may have information for you. Some of the boat types we cover include sailboats, pleasure boats, family boats, pontoon boats, cruisers, fishing boats, bass boats, speedboats, inflatables, jon boats, cuddy cabin boats, canoes, car toppers, ski & wake board boats, deck boats, aluminum boats, electric boats, jet skis, personal watercraft and fish-and-ski combos.
We'll help you find the boat, waterways and resources to make owning or renting a boat in Louisiana an absolute pleasure.
Boats in Other States