Speed Boats & High Performance Boats
Want an adrenalin rush? A speedboat could be your ultimate answer!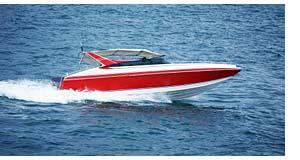 A speedboat, powerboat, or a jet boat could give you the excitement you are looking for. If going fast is your idea of fun, speed and power boats are the answer. Designers create speed boats with lightweight hulls that skim across the top the water. The marine engine designers are making leaps and bounds in the creation of more powerful speed engines enabling the light weight hulls to move even faster through the water.
Usually, power or speed boats will have twin engines – two engines up to 850 horsepower on a lightweight hull can propel a boat at over 100 knots an hour. Speedboat records include people who have skimmed the water at the incredible speeds of 260 miles per hour.
Motorboat clubs around the world will hold regular time trials for members to test the power and speed of their boats. These competitions will have several categories available, so whatever sort of power, jet, or speedboat you own, you should be able to compete to see how fast your boat really goes.
Jet boats are becoming popular as tourist attractions in some countries, as up to 20 people at once will enjoy scenic tours at high speeds. Using twists and turns at incredible speeds, jet boats give the tourists an amazing experience. Individuals can purchase smaller jet boats for personal or family use.
Speedboats and powerboats are the popular choice for those who love to water-ski, knee board, or wave board. You need a powerful boat to propel a water-skier through the water or to create a wake that allows wake-boarders to make incredible jumps over the wake.
Speed boat dealers by state.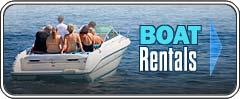 High-performance speed boats.
Whatever your reason for wanting a jet boat, speed boat or power boat, you will never get enough of the fun adrenalin rush these boats offer. Check out the wide range of new and used speed boats, power boats, and jet boats for sale.
Boats & Boating
Power, performance and speed boats.