Boating resources and maps
All Awesome Boats & Boating offers information and resources for boats and boating, listed state by state, regions within the state, then by city, for the entire United States.
To locate maps and information or resources in a given state, choose the state from the list below to be taken to a home page for boating resource listings within that state. You'll find a map page and listings of boat dealers offering new and used boats for sale as well as boating equipment and accessories. Also find local resources for boat rental, boat storage, insurance, loans and boat repair. Local boating lakes and other waterways are also listed for your convenience by area of the state.
State Maps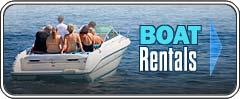 Resources for boats and boating
If you are aware of boat or boating resources, local fishing waters or locations for family water sport activities that would benefit our website visitors, we would enjoy hearing from you. Visit the contact us page to submit your recommendation.
Boats & Boating
Maps to find boating and boat resources.