Wellcraft Boats Is Out Of Business
Contact a local boat dealer for repair, service and maintenance on Wellcraft products.
Before closing Wellcraft was a manufacturer of coastal, fisherman, bay and scarab watercraft.
Founded more than fifty years ago, Wellcraft Boats offered a variety of fishing boats through a dealer network up and down the eastern coastline. The boats were manufactured in Sarasota, Florida. They built boats specifically for coastal and bay, saltwater fishermen.
Wellcraft was a leading manufacturer of scarab, coastal, bay and fishing boats. Their line of boats, before closing, included:
Coastal boat series options included seven models ranging in length from 21' to 36'.
Fisherman boat series options included five models ranging in length from 18' to 25'.
Sportsman boat series options included two models ranging in length from 18' to 21'.
Scarab boat series options includde five models ranging in length from 27' to 35'.
Boat dealers representing various boat manufacturers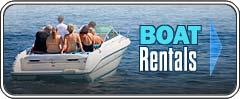 Wellcraft Boat Builders
The Wellcraft website, www.wellcraft.com, is no longer online. When functional it displayed the four series of boats they offered with details and specifications for each model. The website also offered a dealer locator tool, catalog request tool, news and events, product guides, owner manuals, performance specifications, contact information, an online store for purchasing Wellcraft gear, and a host of other information about Wellcraft boats and the benefits of ownership.
Boats & Boating
Prior Boat Manufacturer, Wellcraft Boats