Find The Best Deals On Boats For Sale in New Mexico
Boat dealers and boats for sale in NM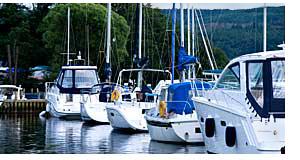 With all the boating opportunities in New Mexico, it's no wonder there is so many boat dealers throughout the state offering a wide variety of boats for sale. If you like to sightsee, cruise, fish or water ski, there are dealers with your dream boat for sale. To locate a dealer near you, first select a quadrant of the state. Then find a boat dealer listed by proximity to cities, waterways, campgrounds and attractions in NM.
Locate boats for sale throughout NM
For further information about boat registration in New Mexico, contact the New Mexico State Parks - Boat Licenses located at 1220 South St. Francis Drive, Santa Fe, NM 87505. The phone number is 505 476-3355.
New & Used Boats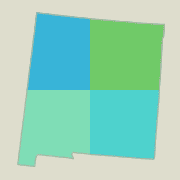 Some of the major cities we have listed for your convenience include Santa Fe, Roswell, Magdalena, Grants, Truth Or Consequences, Cimarron, Artesia, Las Vegas, Los Alamos, Albuquerque, Deming, Las Cruces, Gallup, Silver City, Los Lunas, Alamogordo, Espanola, Carlsbad, Carrizozo and Farmington.
New Mexico boat dealers are familiar with boating requirements in NM. They can easily assist you in selecting the right boat for your intended use, as well as make suggestions for boating safety and ways to keep operating costs to a minimum.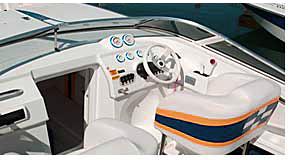 Most of these boat dealers offer new and used boats in many styles and configurations. You can find fishing boats, deck boats, pontoon boats, bow riders and party boats. Some boat dealers may also offer bay and offshore boats for larger bodies of water and coastal use.
Places to boat in New Mexico
Once you acquire the ideal boat, we'll help you find places to boat in New Mexico. Lakes are listed by quadrant within the state for convenience. The list of major lakes includes Heron Lake, Santa Rosa Lake, Abiquiu Reservoir, Bluewater Lake, Ute Lake, Acomita Lake , Cutter Reservoir, Morgan Lake, Conchas Lake, Eagle Nest Lake, Navajo Lake, El Vado Lake, Sumner Lake, Caballo Lake, Elephant Butte Reservoir, Red Bluff Reservoir, Togeye Lake, Brantley Lake, Lake McMillan and Paguate Reservoir.
Rivers too can be a fun place to go boating and are listed by quadrant also. Some of the major rivers we've identified include Gila River, Rio Grande, Rio San Jose, Rio Penasco, Ute Creek, Corrizo Creek, Pecos River and San Juan River.
Find boats for sale in New Mexico
Northwest NM Boats For Sale
Northeast NM Boats For Sale
Southwest NM Boats For Sale
Southeast NM Boats For Sale
Boat companies and manufacturers in New Mexico
Throughout NM you may find manufacturers of boats, trailers or boat accessories including Dad's Boat Parts and Four Corners Marine.
Boat types commonly used on NM waters.
If you are looking for a specific type boat, we may have information for you. Some of the boat types we cover include sailboats, pleasure boats, family boats, pontoon boats, cruisers, fishing boats, bass boats, speedboats, inflatables, jon boats, cuddy cabin boats, canoes, car toppers, ski & wake board boats, deck boats, aluminum boats, electric boats, jet skis, personal watercraft and fish-and-ski combos.
We'll help you find the boat, waterways and resources to make owning or renting a boat in New Mexico an absolute pleasure.
Boats in Other States