New Mexico Boat Storage
Dry dock, marinas and indoor boat storage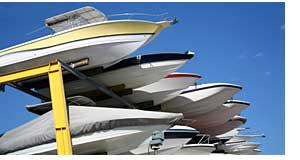 Storing your boat in a safe area can relieve a lot of stress for most boat owners. Covered storage offers additional protection from the sun and ultra-violet rays which can deteriorate boat finishes and canvas tops plus attack seats, woodwork and carpet. In this New Mexico section of the site, we list boat storage facilities by location relative to major cities, lakes and area attractions for your convenience.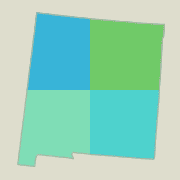 NM Resources
Albuquerque
Western Boat Store
6650 2nd St Nw
Albuquerque, NM 87107
505 345-6920
The Baja Boat Co Mercruiser
214 California St Ne
Albuquerque, NM 87108
505 255-5479
Albuquerque Boat Works
5026 Broadway Blvd Se
Albuquerque, NM 87105
505 343-0899
Sportaboats
Post Office Box 30802
Albuquerque, NM 87190
505 341-2690
Farmington
Dm Boat Repair
917 Brown Ave
Farmington, NM 87401
505 326-5079
Dads Boat Parts
210 E Pinon St
Farmington, NM 87401
505 326-1870
Los Lunas
Sichler Rd Self Storage
1691 Sichler Rd Sw
Los Lunas, NM 87031
505 565-1204
Truth Or Consequences
Midway Rv & Boat Storage
1800 E 3rd Ave
Truth Or Consequences, NM 87901
575 894-2078
Riverside Boat Storage
1204 N Riverside Dr
Truth Or Consequences, NM 87901
575 894-0853
Some of the major cities we list, which are listed by region of the state, include Gallup, Grants, Albuquerque, Farmington, Espanola, Las Vegas, Los Lunas, Cimarron, Los Alamos, Santa Fe, Magdalena, Silver City, Deming, Las Cruces, Artesia, Carlsbad, Truth Or Consequences, Carrizozo, Roswell and Alamogordo.
Many marinas offer boat storage and other services for launching and extracting your boat. Many of these marinas in New Mexico also offer boat repair services. A partial listing of marinas in NM includes Benson Marina, Navajo Lake Marina, Morgan Lake, Heron Lake Marina , Dam Site Marina, Marina Del Sur, Conchas Lake State Park Marina and Eagle Nest Marina.
Consider weather and security implications when choosing local storage options. Extreme weather can damage fabrics and boat finishes over time. The need for security is a question one should consider as well. Covered and indoor boat storage is a good solution but may have height limitations which could eliminate some sailboats. Some New Mexico indoor storage units may be too small for some pontoon boats, cruisers, cuddy cabin boats and other longer boats. Contact local storage facilities to confirm size limitations.
Boat storage options in New Mexico are varied. Click here for boat storage options and step-by-step tips and instrictions.
For those who do not own a boat, and prefer to avoid the costs of ownership, rental boats can be a cost effective option.
Locate boat storage facilities in other states.