Oregon Boat Storage
Dry dock, marinas and indoor boat storage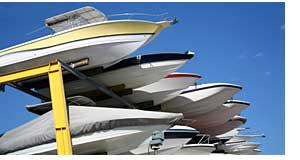 Storing your boat in a safe area can relieve a lot of stress for most boat owners. Covered storage offers additional protection from the sun and ultra-violet rays which can deteriorate boat finishes and canvas tops plus attack seats, woodwork and carpet. In this Oregon section of the site, we list boat storage facilities by location relative to major cities, lakes and area attractions for your convenience.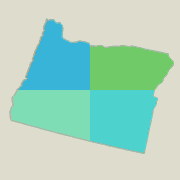 Oregon Resources
Portland
Columbia Corinthian Marina
3335 NE Marine Dr
Portland, OR 97211
503 288-3988
Marina Clemens
919 NE Marine Dr
Portland, OR 97211
503 283-1712
Harbor 1 Boatyard
3307 NE Marine Dr
Portland, OR 97211
503 287-9965
Mastercraft Boats
6719 SW Macadam Ave
Portland, OR 97219
503 892-9965
Babeckos Marine And Boathouse
3157 NE Marine Dr
Portland, OR 97211
503 288-8381
Salem
Britton Boat Repair Inc
5655 Commercial St Se
Salem, OR 97306
503 378-9064
Dennis Boat Shop
855 9th St Nw
Salem, OR 97304
503 363-2898
Boat Tops & More
3399 Hawthorne Avenue Northeast
Salem, OR 97303
503 375-9105
Baker City
Powder River Boat Works
50 David Eccles Rd
Baker City, OR 97814
541 523-1523
Coos Bay
Y Marina Inc
1307 Newmark Ave
Coos Bay, OR 97420
541 888-5501
Roseburg
North River Jet Boats
1819 Austin Rd
Roseburg, OR 97471
541 679-9516
Riverwolf Boats Inc
3642 Carnes Rd
Roseburg, OR 97471
541 784-0234
Some of the major cities we list, which are listed by region of the state, include Gresham, Portland, Bend, Corvallis, Hermiston, La Grande, Salem, Baker City, Pendleton, Prarie City, Klamath Falls, Medford, Coos Bay, Cottage Grove, Jordan Valley, Lakeview, Roseburg, Paisley, Valley Falls and Burns.
Many marinas offer boat storage and other services for launching and extracting your boat. Many of these marinas in Oregon also offer boat repair services. A partial listing of marinas in OR includes Kane's Marina, McCuddy's Marina, Lake Billy Chinook, Suttle Lake Resort and Marina, Charleston Marina, Jot's Resort Marina, Lakeview Marina and Lake Owyhee Resort Marina.
Consider weather and security implications when choosing local storage options. Extreme weather can damage fabrics and boat finishes over time. The need for security is a question one should consider as well. Covered and indoor boat storage is a good solution but may have height limitations which could eliminate some sailboats. Some Oregon indoor storage units may be too small for some pontoon boats, cruisers, cuddy cabin boats and other longer boats. Contact local storage facilities to confirm size limitations.
Boat storage options in Oregon are varied. Click here for boat storage options and step-by-step tips and instrictions.
Boating insurance. Contact your Oregon boat insurance agent to make sure the policy is current and will cover the boat while it is in storage.
For those who do not own a boat, and prefer to avoid the costs of ownership, rental boats can be a cost effective option.
Locate boat storage facilities in other states.