Oregon Boat Repair
Boat service, maintenance and repair in OR.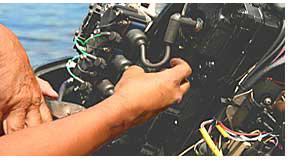 Select the ideal boat repair service to care for your dream boat. Many qualified boat repair specialists are located throughout Oregon. We list OR boat repair centers by their proximity to major cities including Corvallis, Portland, Baker City, La Grande, Prarie City, Cottage Grove, Medford, Burns, Lakeview, Valley Falls, Bend, Gresham, Salem, Hermiston, Pendleton, Coos Bay, Klamath Falls, Roseburg, Jordan Valley and Paisley.
OR boat repair map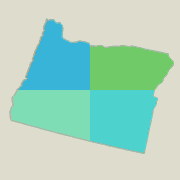 Oregon Resources
Bend
Core Rv Marine Repair
65301 N Highway 97
Bend, OR 97701
541 317-1622
Jack's Upholstery Inc
61550 American Lane Suite 5
Bend, OR 97702
541 382-7570
Jerry's Upholstery
341 Northeast Emerson Avenue
Bend, OR 97701
541 389-7064
Don's Upholstery
2255 Northeast Division Street
Bend, OR 97701
541 388-1140
Corvallis
Caster's Guide Service
29410 Southeast Becker Drive
Corvallis, OR 97333
541 757-7167
Chuck's Upholstery
930 Northwest Hayes Avenue
Corvallis, OR 97330
541 753-3772
Gresham
Beaver Marine Services Ltd
710 NE Cleveland Ave, Ste 120
Gresham, OR 97030
503 661-1177
Portland
Toms Outboard Repair
Po Box 67050
Portland, OR 97268
503 653-8744
Advanced Marine Service
6016 Se 111Th Ave
Portland, OR 97266
503 762-2294
Danish Marine Repair Co
152 NE Tomahawk Island Dr
Portland, OR 97217
503 289-1436
Carol's Custom Canvas & Upholstery Inc
308 North Bridgeton Road
Portland, OR 97217
503 289-3530
Tom's Outboard Repair
13602 Southeast McLoughlin Boulevard
Portland, OR 97222
503 653-8744
Norma's Boat Tops & Upholstery
8415 Southwest Locust Street
Portland, OR 97223
503 293-0835
Salem
Sportsman Marine Service
1210 Sunnyview Rd Ne
Salem, OR 97301
503 362-5755
Britton Boat Repair Inc
5655 Commercial St Se
Salem, OR 97306
503 378-9064
Dennis Boat Shop
855 9th St Nw
Salem, OR 97304
503 363-2898
Boat Tops & More
3399 Hawthorne Avenue Northeast
Salem, OR 97303
503 375-9105
Baker City
AAA Landscaping & Rick's Tree Service
1925 Auburn Avenue
Baker City, OR 97814
541 523-6103
Powder River Boat Works
50 David Eccles Rd
Baker City, OR 97814
541 523-1523
Hermiston
B & B Upholstery
951 West Nelson Lane
Hermiston, OR 97838
541 567-7225
Pendleton
A O K Upholstery
613 Se Emigrant Ave
Pendleton, OR 97801
541 276-6315
Coos Bay
Shane's Upholstery
Millington Off Frnt
Coos Bay, OR 97420
541 269-2727
Klamath Falls
Citation Upholstery
417 North Spring Street
Klamath Falls, OR 97601
541 884-1188
Medford
Jerry's Upholstery
2714 North Pacific Highway
Medford, OR 97501
541 779-9015
Jerry's Auto Upholstery
4285 Coleman Creek Rd
Medford, OR 97535
541 535-6514
Bernie's Sure Fit Upholstery
11th & Fir
Medford, OR 97501
541 773-6450
Roseburg
Roseburg Marine Service
4075 Hooker Rd
Roseburg, OR 97470
541 673-8252
North River Jet Boats
1819 Austin Rd
Roseburg, OR 97471
541 679-9516
Riverwolf Boats Inc
3642 Carnes Rd
Roseburg, OR 97471
541 784-0234
Johnwell Upholstery
1427 Southeast Stephens Street
Roseburg, OR 97470
541 673-5448
Diamond Auto Upholstery
2405 Northeast Diamond Lake Boulevard
Roseburg, OR 97470
541 672-5201
Budget Auto Detailing & Upholstery
4470 Douglas Avenue
Roseburg, OR 97470
541 440-2125
While some repair centers specialize in specific types of boats or motors, most can offer basic services on virtually all types of boats. If you have complex repair or diagnostic requirements, you may need to locate a dealer offering those specific services. Some of these centers specialize only in the brand of boats and motors they offer for sale, while other facilities may offer maintenance and service to a wide variety of popular boat and motor brands. Repair to hulls, trailers and boat interiors are often offered by service providers which are not brand specific.
Cities are listed in the boat dealer and fishing boat dealer listings, by region of the state for your convenience.
Boat repair services in Oregon are performed by a wide range of specialists. Hull and structure repairs are handled by experts in fiberglass, aluminum and other boat materials.
Boat motor repair, service and maintenance is provided by trained mechanical technicians, many of whom are certified by boat motor manufacturers. Some specialize in inboard motors and outdrives while others specialize in outboard motors. Others offer repair services for both.
Repair services for all types of boats.
Oregon boat repair services are offered for sailboats, pleasure boats, family boats, yachts, pontoon boats, fishing boats, bass boats, speedboats, inflatables, jon boats, cruisers, cuddy cabin boats, canoes, car toppers, ski & wake board boats, deck boats, aluminum boats, electric boats, jet skis, personal watercraft and fish-and-ski combos. Contact local repair centers regarding specific repair services you may require.
Boat repair in other states.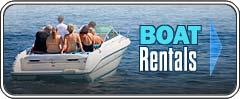 Marinas in Oregon
Marinas often provide boat repair services as well as boat storage and boat launching. These services often vary with the season so it is important to contact marinas directly to define the level of boat repair services offered. Some of the major marinas in Oregon include Kane's Marina, McCuddy's Marina, Snake River Boat Rentals, Suttle Lake Resort and Marina, Charleston Marina, Jot's Resort Marina, Lakeview Marina and Lake Owyhee Resort Marina.
There are mobile boat repair services which travel to the location of your boat and provide service on the spot. Whatever service you select for repair to your boat, it is highly recommended that you select a qualified boat repair specialist.
Boats & Boating