Massachusetts Boat Repair
Boat service, maintenance and repair in MA.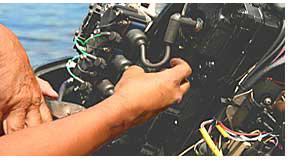 Select the ideal boat repair service to care for your dream boat. Many qualified boat repair specialists are located throughout Massachusetts. We list MA boat repair centers by their proximity to major cities including Greenfield, North Adams, Boston, Haverville, Lowell, Springfield, Westfield, Barnstable Town, Fall River, Weymouth, Gardner, Montague, Orange, Cambridge, Lawrence, Pittsfield, Webster, Worchester, Brockton and Framington.
Marinas in Massachusetts
Marinas often provide boat repair services as well as boat storage and boat launching. These services often vary with the season so it is important to contact marinas directly to define the level of boat repair services offered. Some of the major marinas in Massachusetts include Brunelles Marina, Ox-Bow Marina, Beverly Port Marina, Boston Boat Yard & Marina, Holland Sports Marina, J and D Marina, Burr Brothers Marina and Cape Ann's Marina Resort.
There are mobile boat repair services which travel to the location of your boat and provide service on the spot. Whatever service you select for repair to your boat, it is highly recommended that you select a qualified boat repair specialist.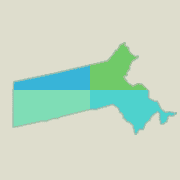 MA Resources
Boston
Boston Boatworks
256 Marginal St, Ste 10
East Boston, MA 02128
617 561-4393
Tirrell Services Inc
24 Fish Pier Street West
Boston, MA 02210
617 261-4868
Gilmore Boating Products
123 Lewis Wharf
Boston, MA 02110
617 755-3568
Pittsfield
U-Drive Boat Rental
990 Valentine Road
Pittsfield, MA 01201
413 442-7020
Onota Boat Livery
463 Pecks Road
Pittsfield, MA 01201
413 442-1724
Springfield
Mertons Fiberglass Supply
314 Rocus St
Springfield, MA 01104
413 736-0348
Frappier Radio Service
Springfield Area
Springfield, MA 01118
713 783-6021
G R Marine Service
913 Centre St
Brockton, MA 02302
508 587-7215
Weymouth
Rogers Marine Service
1545 Commercial St
East Weymouth, MA 02189
781 337-6335
ABC Accurate Boat Care Inc
69 Norton Street
North Weymouth, MA 02191
781 331-6700
MA boat repair map
While some repair centers specialize in specific types of boats or motors, most can offer basic services on virtually all types of boats. If you have complex repair or diagnostic requirements, you may need to locate a dealer offering those specific services. Some of these centers specialize only in the brand of boats and motors they offer for sale, while other facilities may offer maintenance and service to a wide variety of popular boat and motor brands. Repair to hulls, trailers and boat interiors are often offered by service providers which are not brand specific.
MA Boat Rentals
Cities are listed in the boat dealer and fishing boat dealer listings, by region of the state for your convenience.
Boat repair services in Massachusetts are performed by a wide range of specialists. Hull and structure repairs are handled by experts in fiberglass, aluminum and other boat materials.
Boat motor repair, service and maintenance is provided by trained mechanical technicians, many of whom are certified by boat motor manufacturers. Some specialize in inboard motors and outdrives while others specialize in outboard motors. Others offer repair services for both.
Repair for all types of boats.
Massachusetts boat repair services are offered for sailboats, pleasure boats, family boats, yachts, pontoon boats, fishing boats, bass boats, speedboats, inflatables, jon boats, cruisers, cuddy cabin boats, canoes, car toppers, ski & wake board boats, deck boats, aluminum boats, electric boats, jet skis, personal watercraft and fish-and-ski combos. Contact local repair centers regarding specific repair services you may require.
Boat repair in other states.