Nevada Boat Repair
Boat service, maintenance and repair in NV.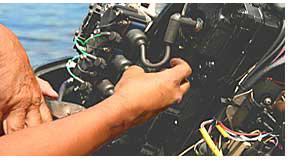 Select the ideal boat repair service to care for your dream boat. Many qualified boat repair specialists are located throughout Nevada. We list NV boat repair centers by their proximity to major cities including Fallon, Reno, Carlin, McGill, Wells, Gabbs, Tonopah, Bullhead City, Las Vegas, Surprise Manor, Carson City, Kingsbury, Winnemucca, Elko, Spring Creek, Beatty, Hawthorne, Walker Lake, Henderson and Mesquite.
Marinas in Nevada
Marinas often provide boat repair services as well as boat storage and boat launching. These services often vary with the season so it is important to contact marinas directly to define the level of boat repair services offered. Some of the major marinas in Nevada include North Shore Marina, Round Hill Pines Beach Marina , Dunn's Wildhorse Ranch and Resort, Ruby Lake Main Boat Landing , Cliff House Lakeside Resort.Marina, Bridgeport Reservoir RV Park and Marina, Lake Las Vegas Marina and Lake Mead Marina.
There are mobile boat repair services which travel to the location of your boat and provide service on the spot. Whatever service you select for repair to your boat, it is highly recommended that you select a qualified boat repair specialist.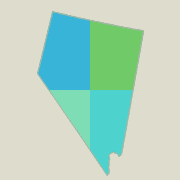 Vevada Repair Resources
Fallon
Preferred Rv-Marine-Atv Sales & Service
4805 Reno Highway
Fallon, NV 89406
775 867-3533
Reno
Custom Boat And Marine
9300 S Virginia St
Reno, NV 89511
775 852-4535
K & K Auto Upholstery
1825 Market Street
Reno, NV 89104
775 329-4501
Sierra Propeller & Fabrication
3785 Mill Street
Reno, NV 89502
775 322-2011
Henderson
The Boat Shop LLC
1017 Armillaria St
Henderson, NV 89011
702 293-7350
Cobalt Boats Of Las Vega
7685 Commercial Way, Ste A
Henderson, NV 89011
702 558-5291
Lake Mead Boat Storage
2300 E Lake Mead Pkwy
Henderson, NV 89015
702 565-0700
Las Vegas
Quality Auto Service
2728 E Charleston Blvd
Las Vegas, NV 89104
702 382-3340
Bob Bradleys Marine Services
1704 Western Ave
Las Vegas, NV 89102
702 384-1070
Dry Dock Boat Sales Service Department
4444 Boulder Hwy
Las Vegas, NV 89121
702 434-4405
Boat Doctor
5435 E Lake Mead Blvd
Las Vegas, NV 89156
702 452-1191
Desert Canvas & Upholstery
3055 Fremont Street
Las Vegas, NV 89104
702 458-6336
While some repair centers specialize in specific types of boats or motors, most can offer basic services on virtually all types of boats. If you have complex repair or diagnostic requirements, you may need to locate a dealer offering those specific services. Some of these centers specialize only in the brand of boats and motors they offer for sale, while other facilities may offer maintenance and service to a wide variety of popular boat and motor brands. Repair to hulls, trailers and boat interiors are often offered by service providers which are not brand specific.
Boat repair services in Nevada are performed by a wide range of specialists. Hull and structure repairs are handled by experts in fiberglass, aluminum and other boat materials. Boat motor repair, service and maintenance is provided by trained mechanical technicians, many of whom are certified by boat motor manufacturers. Some specialize in inboard motors and outdrives while others specialize in outboard motors. Others offer repair services for both.
Repair for all types of boats.
Nevada boat repair services are offered for sailboats, pleasure boats, family boats, yachts, pontoon boats, fishing boats, bass boats, speedboats, inflatables, jon boats, cruisers, cuddy cabin boats, canoes, car toppers, ski & wake board boats, deck boats, aluminum boats, electric boats, jet skis, personal watercraft and fish-and-ski combos. Contact local repair centers regarding specific repair services you may require.
Boat repair in other states.