Missouri Boat Repair
Boat service, maintenance and repair in MO.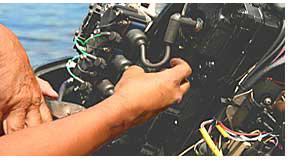 Select the ideal boat repair service to care for your dream boat. Many qualified boat repair specialists are located throughout Missouri. We list MO boat repair centers by their proximity to major cities including Kansas City, Marshall, Bowling Green, Columbia, St Louis, Branson, Joplin, Farmington, Piedmont, Rolla, Independence, Lees Summit, St Joseph, Chesterfield, Paris, Bolivar, Clinton, Springfield, Kennett and Poplar Bluff.
Marinas in Missouri
Marinas often provide boat repair services as well as boat storage and boat launching. These services often vary with the season so it is important to contact marinas directly to define the level of boat repair services offered. Some of the major marinas in Missouri include Blue Springs Lake Marina, Lake Jacomo Marina, Lake Center Marina, Long Branch Marina, Pontiac Cove Marina, State Park Marina, Chaonia Landing Marina and Holliday Landing Resort & Marina.
There are mobile boat repair services which travel to the location of your boat and provide service on the spot. Whatever service you select for repair to your boat, it is highly recommended that you select a qualified boat repair specialist.
MO boat repair map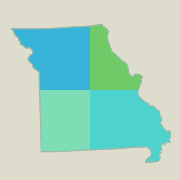 Missouri Resources
Independence
I Boats Inc.
18800 East Manor Court
Independence, MO 64052
816 796-3955
Elf Boat Docks
1600 North State Route 291
Independence, MO 64058
816 257-1686
Kansas City
D And D Marine Repair And Storage
8400 Noland Rd
Kansas City, MO 64138
816 737-0004
Mid-West Performance Boats
313 Delaware St
Kansas City, MO 64105
816 502-2960
Franz's Marine Service
12608 3rd Street
Kansas City, MO 64101
816 966-8085
Columbia
Putnam Boat Sales
I 70 & Exit 131
Columbia, MO 65201
660 474-1212
Branson
Campbell Service Center
193 Adair Rd
Branson, MO 65616
417 334-3680
Marina Vu Boat Rv Storage
5403 State Highway 165
Branson, MO 65616
417 336-2811
Elite Automotive Boat Repair & Service
575 Beaumont Lane
Branson, MO 65616
417 332-0170
Clinton
Sport Boats USA Limited
250 NW Highway 7
Clinton, MO 64735
660 885-2628
Springfield
Center City Marine Sales And Service Inc
1527 W College St
Springfield, MO 65806
417 831-2564
Bass Pro Shops Tracker Boat Center Sales
1935 S Campbell Ave
Springfield, MO 65807
417 887-7334
Travis Boating Center
2500 E Kearney St
Springfield, MO 65898
337 364-7141
Bass Pro Shops Boat Services Center
2703 S Campbell Ave
Springfield, MO 65807
417 887-3832
Bass Professional Shops - Tracker Boat Center- Sales
1935 South Campbell Avenue
Springfield, MO 65807
417 891-5281
Piedmont
Bluffview Boat Dock
RR 2 Box 2782
Piedmont, MO 63957
573 223-4849
Poplar Bluff
A D Custom Boat Covers
623 County Road 5352
Poplar Bluff, MO 63901
573 686-2270
Ballews Boats And Motors
7237 Highway 67 N
Poplar Bluff, MO 63901
573 686-1730
Kiefer's Marine Service
1875 Highway West
Poplar Bluff, MO 63901
573 778-1188
Foothills Marine Sales & Service
3434 South Westwood Boulevard
Poplar Bluff, MO 63901
573 785-6227
Boat Shop Inc
1637 Highway Aa
Poplar Bluff, MO 63901
573 776-6577
Rolla
Aaron's Boats & Motors
1040 Kingshighway Street
Rolla, MO 65401
573 364-4610
While some repair centers specialize in specific types of boats or motors, most can offer basic services on virtually all types of boats. If you have complex repair or diagnostic requirements, you may need to locate a dealer offering those specific services. Some of these centers specialize only in the brand of boats and motors they offer for sale, while other facilities may offer maintenance and service to a wide variety of popular boat and motor brands. Repair to hulls, trailers and boat interiors are often offered by service providers which are not brand specific.
Cities are listed in the boat dealer and fishing boat dealer listings, by region of the state for your convenience.
Boat repair services in Missouri are performed by a wide range of specialists. Hull and structure repairs are handled by experts in fiberglass, aluminum and other boat materials.
Boat motor repair, service and maintenance is provided by trained mechanical technicians, many of whom are certified by boat motor manufacturers. Some specialize in inboard motors and outdrives while others specialize in outboard motors. Others offer repair services for both.
Repair services for all types of boats.
Missouri boat repair services are offered for sailboats, pleasure boats, family boats, yachts, pontoon boats, fishing boats, bass boats, speedboats, inflatables, jon boats, cruisers, cuddy cabin boats, canoes, car toppers, ski & wake board boats, deck boats, aluminum boats, electric boats, jet skis, personal watercraft and fish-and-ski combos. Contact local repair centers regarding specific repair services you may require.
Boat repair in other states.