Rhode Island Boat Repair
Boat service, maintenance and repair in RI.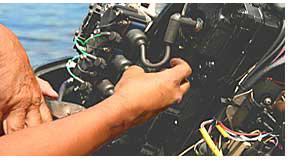 Select the ideal boat repair service to care for your dream boat. Many qualified boat repair specialists are located throughout Rhode Island. We list RI boat repair centers by their proximity to major cities including North Scituate, Pascoag, Cranston, Providence, Woonsocket, Bradford, Hope Valley, Bridgetown, Kingston, Wightmans Corner, Harrisville, Oakland, Westcott Beach, Pawtucket, Smithfield, Arcadia, Burlingame, Hopkinton, Charlestown and Warwick.
Marinas in Rhode Island
Marinas often provide boat repair services as well as boat storage and boat launching. These services often vary with the season so it is important to contact marinas directly to define the level of boat repair services offered. Some of the major marinas in Rhode Island include Brewer Greenwich Bay Marina, United Boat Storage, Chyten Marina, Old Harbor Marina, Silver Spring Marina, Snug Harbor Marina, Apponaug Marina and Billington Cove Marina.
RI boat repair map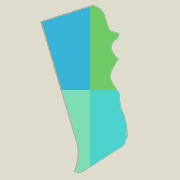 RI Resources
Cranston
Bannana Boat Ltd
1128 Narragansett Blvd
Cranston, RI 02905
401 941-2000
Providence
Andys Outboard Service
2785 Pawtucket Ave
East Providence, RI 02914
401 434-1085
Capital Upholstery
440 Valley Street
Providence, RI 02908
401 273-1518
Caito's Auto & Boat Top Company
2403 Pawtucket Avenue
East Providence, RI 02914
401 434-3202
Banana Boat Limited
1128 Narragansett Boulevard
Providence, RI 02905
401 941-2000
Charlestown
Megrews Boats Inc
5211 Old Post Rd
Charlestown, RI 02813
401 322-1150
Boats Marine Center
4710 Post Road
Charlestown, RI 02813
401 364-7171
Warwick
Boat Marine Consignments
125 Wharf Rd
Warwick, RI 02889
401 739-7283
The Boaters Edge
1350 Greenwich Ave, Unit 2
Warwick, RI 02886
401 921-3003
Boat World
2057 W Shore Rd
Warwick, RI 02889
401 253-2888
Power Boat Sales
2057 W Shore Rd
Warwick, RI 02889
401 732-2628
Bobby D'S Cycle Service
1170 Bald Hill Road
Warwick, RI 02886
401 828-4610
On-Site Marine Services
8 Young Ln
Warwick, RI 02919
401 741-7711
While some repair centers specialize in specific types of boats or motors, most can offer basic services on virtually all types of boats. If you have complex repair or diagnostic requirements, you may need to locate a dealer offering those specific services. Some of these centers specialize only in the brand of boats and motors they offer for sale, while other facilities may offer maintenance and service to a wide variety of popular boat and motor brands. Repair to hulls, trailers and boat interiors are often offered by service providers which are not brand specific.
Cities are listed in the boat dealer and fishing boat dealer listings, by region of the state for your convenience.
Boat repair services in Rhode Island are performed by a wide range of specialists. Hull and structure repairs are handled by experts in fiberglass, aluminum and other boat materials.
Boat motor repair, service and maintenance is provided by trained mechanical technicians, many of whom are certified by boat motor manufacturers. Some specialize in inboard motors and outdrives while others specialize in outboard motors. Others offer repair services for both.
Repair services for all types of boats.
Rhode Island boat repair services are offered for sailboats, pleasure boats, family boats, yachts, pontoon boats, fishing boats, bass boats, speedboats, inflatables, jon boats, cruisers, cuddy cabin boats, canoes, car toppers, ski & wake board boats, deck boats, aluminum boats, electric boats, jet skis, personal watercraft and fish-and-ski combos. Contact local repair centers regarding specific repair services you may require.
Boat repair in other states.