South Dakota Boat Repair
Boat service, maintenance and repair in SD.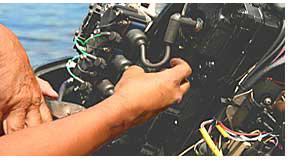 Select the ideal boat repair service to care for your dream boat. Many qualified boat repair specialists are located throughout South Dakota. We list SD boat repair centers by their proximity to major cities including Buffalo, North Eagle Butte, Aberdeen, Sisseton, Webster, Fort Pierre, Mission, Brookings , Huron, Sioux Falls, Belle Fourche, Mobridge, Spearfish, Gettysburg, Watertown, Custer, Hot Springs, Rapid City, Chamberlain and Mitchell.
Marinas in South Dakota
Marinas often provide boat repair services as well as boat storage and boat launching. These services often vary with the season so it is important to contact marinas directly to define the level of boat repair services offered. Some of the major marinas in South Dakota include Bush's Landing Lake Oahe, Shadehill Reservoir Marina, Lake Sharpe Marina, Lake Thompson Recreation Area Marina Launch, Angostura Recreation Area Marina, Pactola Pines Marina, Dock 44 Marina and Lewis & Clark Marina & Resort.
SD boat repair map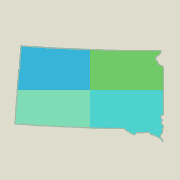 SD Resources
Aberdeen
Jeffs Marine Service
214 1st Ave Nw
Aberdeen, SD 57401
605 226-0346
Sisseton
D & B Repair
11964 Whipple Rd
Sisseton, SD 57262
605 698-3212
Rapid City
Frenchs Upholstery
1511 E Philadelphia St
Rapid City, SD 57703
605 342-0417
Big Sky Upholstery & Supply
906 East Watertown Street
Rapid City, SD 57701
605 399-3915
Frenches Upholstery
1511 East Philadelphia Street
Rapid City, SD 57703
605 342-0417
Chamberlain
Swenson BROS Marine - Service
303 East Glen Avenue
Chamberlain, SD 57325
605 734-6677
Mitchell
Tims Marine Service
111 E Norway Ave
Mitchell, SD 57301
605 996-3024
Prairieland Awning Canvas & Upholstery
2424 West Havens Street
Mitchell, SD 57301
605 995-0641
While some repair centers specialize in specific types of boats or motors, most can offer basic services on virtually all types of boats. If you have complex repair or diagnostic requirements, you may need to locate a dealer offering those specific services. Some of these centers specialize only in the brand of boats and motors they offer for sale, while other facilities may offer maintenance and service to a wide variety of popular boat and motor brands. Repair to hulls, trailers and boat interiors are often offered by service providers which are not brand specific.
Cities are listed in the boat dealer and fishing boat dealer listings, by region of the state for your convenience.
Boat repair services in South Dakota are performed by a wide range of specialists. Hull and structure repairs are handled by experts in fiberglass, aluminum and other boat materials.
SD Boat Repair
Boat motor repair, service and maintenance is provided by trained mechanical technicians, many of whom are certified by boat motor manufacturers. Some specialize in inboard motors and outdrives while others specialize in outboard motors. Others offer repair services for both.
Repair services for all types of boats.
South Dakota boat repair services are offered for sailboats, pleasure boats, family boats, yachts, pontoon boats, fishing boats, bass boats, speedboats, inflatables, jon boats, cruisers, cuddy cabin boats, canoes, car toppers, ski & wake board boats, deck boats, aluminum boats, electric boats, jet skis, personal watercraft and fish-and-ski combos. Contact local repair centers regarding specific repair services you may require.
Boat repair in other states.