New York Boat Repair
Boat service, maintenance and repair in NY.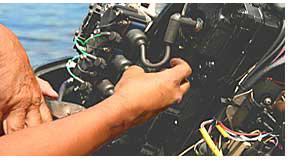 Select the ideal boat repair service to care for your dream boat. Many qualified boat repair specialists are located throughout New York. We list NY boat repair centers by their proximity to major cities including Fultom, Oswego, Glens Falls, Massena, Potsdam, Binghamton, Rochester, Albany, Saratoga Springs, Utica, Fort Drum, Ogdensburg, Watertown, Malone, Plattsburg, Auburn, Buffalo, Syracuse, New York and Schenectady.
Marinas in New York
Marinas often provide boat repair services as well as boat storage and boat launching. These services often vary with the season so it is important to contact marinas directly to define the level of boat repair services offered. Some of the major marinas in New York include Pier 225 Marina, Riveredge Resort Marina, Gaines Marina, Marina At Lighthouse Point, Ashville Bay Marina, Glen Harbor Marina, Jackson's Marina and Larry's Lighthouse Marina.
NY boat repair map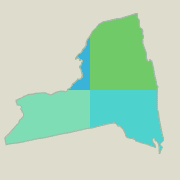 New York Resources
Potsdam
Cathy's Custom Canvas & Upholstery
1883 County Route 35
Potsdam, NY 13676
315 268-0866
Buffalo
G L F Boat Storage
327 Ganson St
Buffalo, NY 14203
716 856-8450
Bills Boatworks
187 Wilmuth Ave
Buffalo, NY 14218
716 824-7181
Allen Boat Co Inc
370 Babcock St
Buffalo, NY 14206
716 842-0800
Main Upholstery
2584 Main Street
Buffalo, NY 14214
716 835-2454
Boat US Marine Center
1445 Niagara Falls Boulevard
Buffalo, NY 14228
716 803-1357
Rochester
Independent Marine Service
622 Culver Pkwy
Rochester, NY 14609
585 288-7570
Eagle Transmission Service Inc
524 Atlantic Avenue
Rochester, NY 14609
585 288-9070
AAA Upholstery Stripping & Furniture
100 Lorimer Street
Rochester, NY 14608
585 254-5020
Snyder Auto Seat Covers & Upholstery
2433 Brighton Henrietta T
Rochester, NY 14623
585 427-2919
Bayside Boat&Tackle
1350 Empire Boulevard
Rochester, NY 14609
585 224-8289
Voyager Boat Sales Inc
Stutson Street East
Rochester, NY 14603
585 342-5150
Syracuse
Fabricraft
7268 Caswell Avenue
Syracuse, NY 13212
315 458-3991
Albany
Beckley's Boats
2022 Central Avenue
Albany, NY 12205
518 456-7170
New York
Anchor Marine Claims Services
805 3rd Ave, Fl 21
New York, NY 10022
212 758-9200
Vanuatu Maritime Service Limited
42 Broadway
New York, NY 10004
212 425-9600
N Y Nautical Instrument Service Corporation
140 West Broadway
New York, NY 10013
212 962-4522
Boats Direct Com
14 Wall Street
New York, NY 10005
212 587-0160
Saratoga Springs
Neville's Upholstery
639 Maple Avenue
Saratoga Springs, NY 12866
518 584-0826
Point Breeze Marina & Boat Sales
1459 Route 9P
Saratoga Springs, NY 12866
518 587-3397
Boat Mart
549 Union Avenue
Saratoga Springs, NY 12866
518 584-2628
Schenectady
C R S Marine Service
2103 Chrisler Ave
Schenectady, NY 12303
518 370-3596
Boat House Canoes And Kayaks
2855 Aqueduct Rd
Schenectady, NY 12309
518 393-5711
Soft N Cushy Auto Upholstery & Accessories
2871 Gibson Street
Schenectady, NY 12304
518 372-3807
Boat & Dock Marine Equipment
461 Alden Road 34
Schenectady, NY 12345
905 415-2770
Utica
Utica Boat
Sea Ray Boulevard & Comme
Utica, NY 13501
315 736-5520
While some repair centers specialize in specific types of boats or motors, most can offer basic services on virtually all types of boats. If you have complex repair or diagnostic requirements, you may need to locate a dealer offering those specific services. Some of these centers specialize only in the brand of boats and motors they offer for sale, while other facilities may offer maintenance and service to a wide variety of popular boat and motor brands. Repair to hulls, trailers and boat interiors are often offered by service providers which are not brand specific.
Cities are listed in the boat dealer and fishing boat dealer listings, by region of the state for your convenience.
Boat repair services in New York are performed by a wide range of specialists. Hull and structure repairs are handled by experts in fiberglass, aluminum and other boat materials.
Boat motor repair, service and maintenance is provided by trained mechanical technicians, many of whom are certified by boat motor manufacturers. Some specialize in inboard motors and outdrives while others specialize in outboard motors. Others offer repair services for both.
Repair for all types of boats.
New York boat repair services are offered for sailboats, pleasure boats, family boats, yachts, pontoon boats, fishing boats, bass boats, speedboats, inflatables, jon boats, cruisers, cuddy cabin boats, canoes, car toppers, ski & wake board boats, deck boats, aluminum boats, electric boats, jet skis, personal watercraft and fish-and-ski combos. Contact local repair centers regarding specific repair services you may require.
Boat repair in other states.